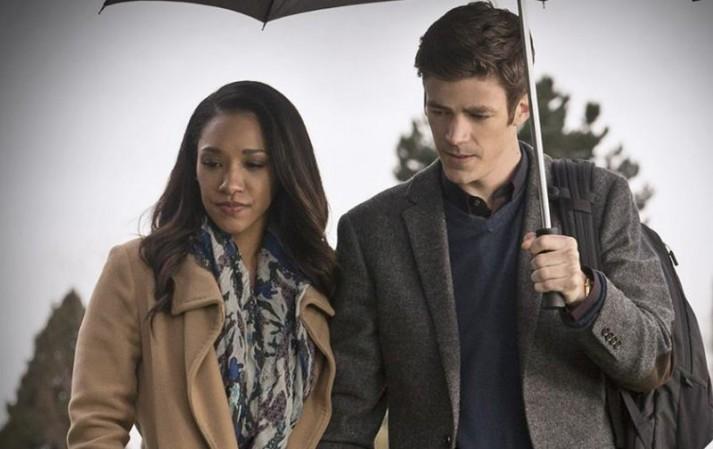 Three familiar faces are set to return in next week's episode of The Flash, as Barry Allen gets into the Speed Force to save Wally.
Also read: Farrah Abraham suffers wardrobe malfunction and lets it all out in revealing bikini [PHOTOS]
Season 3 episode 15 of The Flash featured the return of Savitar. The villain meddled with Wally's head and Iris' brother unknowingly allowed Savitar to finally escape prison. Sadly, Wally got sucked into the Speed Force and he took Savitar's place. The CW has released a sneak peek of next week's episode titled Into the Speed Force and it shows the return of Eddie Thawne, Captain Cold, and Ronnie Raymond, and confirms that they are part of the Speed Force.
Elsewhere in the episode, we saw Wally and Iris getting engaged, but their joy was short-lived as Iris realised that Barry proposed to her to keep her safe. The final moments of the episode saw Iris without her engagement ring.
"Barry's so desperate to save Iris that he is starting to lose it a little bit," executive producer Andrew Kreisberg told EW. "So this beautiful engagement, which I think every one of us dreams of getting — whether we're married or we've been engaged or you're out there and you're hoping one day to be engaged — you're hoping that the person who asks you, asks you 100 percent because they love you and they want to spend the rest of their life with you. It's not that Barry doesn't want those things with Iris, it's not that she doubts her love for him, it's just that's not exactly every girl's dream. The stress of what they're facing starts to damage their relationship."
The synopsis for Season 3 episode 16 Into the Speed Force reads: "Barry, desperate to stop Savitar and save his friends, turns to the speed force for answers. Meanwhile, H.R. gives Jesse some advice."
The Flash airs Tuesdays on the CW. Check out the promo for next week's episode below: