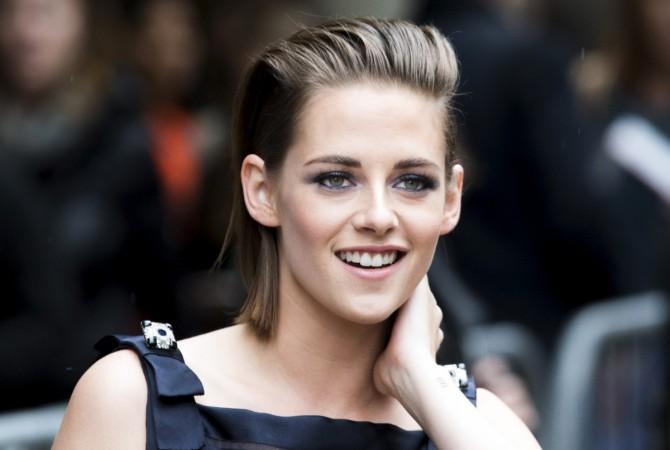 Kristen Stewart believes she did justice to her role as Bella Swan in the Twilight series, and in earlier interviews she exhibited a lack of interest to reprise the role if ever a new Twilight movie was to be made. But now, it looks like she has had a change of heart.
Also read: Kylie Jenner eager to marry Tyga to stop him from cheating?
During a recent interview with the Press Association, Stewart was asked about playing Bella Swan once again, and although she did not confirm anything, the actress said she would be the first one to read Stephanie Meyer's next instalment in the saga if ever the author were to write another novel.
But will she be open to a reunion with Robert Pattinson, her on-screen love interest, if the movie was to happen? A Celeb Dirty Laundry report states that it's not likely to happen as "Robert Pattinson doesn't want to work with Kristen Stewart again…His trust issues with Kristen would make it hard for the two to ever work together again."

Also, now that he is involved with FKA Twigs, he wouldn't want to rock that relationship by working with Stewart, the tabloid believes.
Pattinson and Stewart dated for years before she cheated on him with her Snow White and the Huntsman director Rupert Sanders in 2012. Pattinson and Stewart split in April 2013, just a few months after Breaking Dawn Part 2, the final instalment in the Twilight saga, was released.
Public criticism was harsh, but Stewart did not let it pull her down. She stepped back from the limelight for a while and bounced back with new confidence. "I'm really proud that I am able to move forward and not fall into every mental crater," she admitted to Marie Claire about the aftereffects of her cheating scandal. "That's a new thing for me. Age has made me smarter and calmer. And it is f***ing awesome."
Stewart is currently dating model Stella Maxwell.