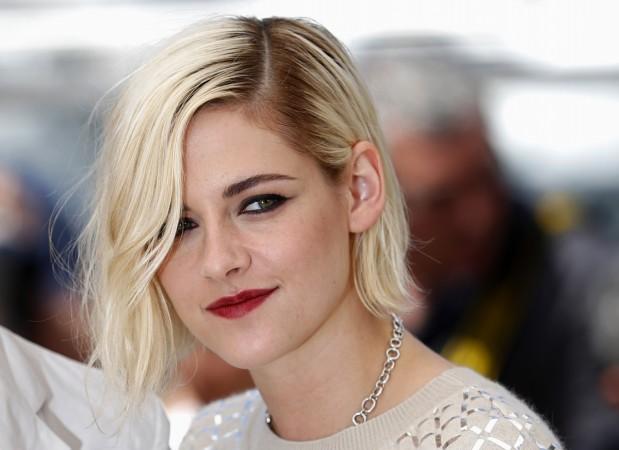 Over the years, Kristen Stewart has amazed her fans by playing difficult roles. The actress, who became the household name after she starred in the Twilight Saga, made a name for herself by taking up challenging roles. With films like Camp X-Ray and Personal Shopper in her list, Kristen Stewart is all set to turn heads by her upcoming thriller film, Lizzie. Recently, she talked about the intimate scenes from the film and shooting a nude murder scene.
During her recent interview with Entertainment Weekly, when it was asked as to how did they approach presenting the lesbian sex scenes while keeping in mind not to be sexually exploitative, Kristen Stewart said, "Naturally, from an insider's perspective. [It's] a queer storyline in a movie that doesn't define the movie in its entirety — it's f**ing cool to make movies that are nuanced, layered, and true to life rather than taking something that matters to me and making it cliché and bored. That gets under my skin; I hate seeing it presented that way. [For them] the word 'gay' doesn't factor. It's an instinct that doesn't have a name."
Directed by Craig William Macneill on the true story of Lizzie Borden, the biographical drama film shows Chloe Sevigny in the titular role of Lizzie, who was accused and acquitted of the axe murders of her father and stepmother in 1892. In the film, Kristen Stewart plays the role of Bridget Sullivan, Lizzie's housemaid and lover.
Check out the film's trailer:
Kristen also talked about filming the murder scene in the film. As per the story, the murder scene takes place in the nude and the Twilight movie actress loved that detail, saying, "The fact that we see her carry out this murder fully in the nude, she becomes feral. She becomes an animal. She's visually, strikingly female in that moment, and also strikingly strong."
It was not long back when Robert Pattinson's ex-girlfriend got candid about women's sexuality in the entertainment industry. As earlier reported, she talked about her take on the depiction of female sexuality in film and how she is reportedly working on a movie script that will make the audience uncomfortable.
Kristen Stewart's Lizzie had its world premiere at the Sundance Film Festival in 2017 and is scheduled to be released on September 14.