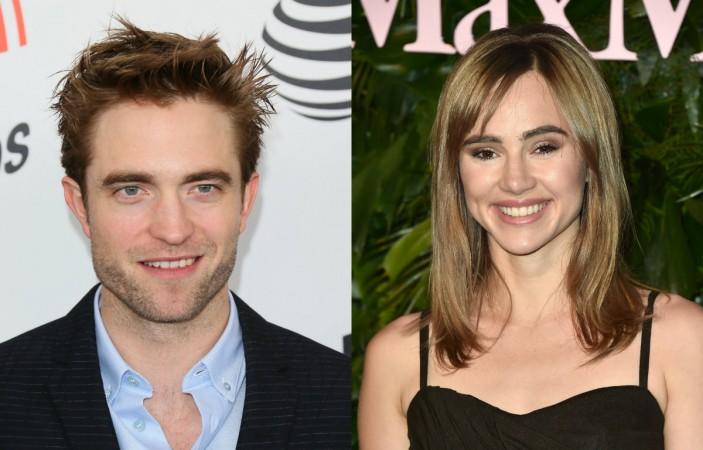 Twilight star Robert Pattinson was spotted making out with Suki Waterhouse in London, post his split with FKa Twigs. A recent report claimed that since Pattinson has "almost" moved on from Twigs, his ex-girlfriend Kristen Stewart is reportedly very uncomfortable and "upset" with the new courtship. The Remember Me actor was previously linked with singer Katy Perry and made many to believe that he is on a dating spree. However, the claims were later debunked.
The 32-year-old Robert Pattinson was once in a passionate relationship with his Twilight co-star Kristen Stewart. Their romance was hyped by their fans due to their astounding on-screen chemistry. However, the relationship did not last long. Robert Pattinson soon started seeing FKA Twigs and was engaged in no time. Along side, Kristen Stewart started dating Alicia Cargile.
After ending his engagement with FKA Twigs, many Twilight fans thought that Robert Pattinson will go back to Kristen Stewart. But as of now, Stewart is in a happy and healthy relationship with Stella Maxwell and was recently in news for her casting in Sony's Charlie Angles reboot. Still, a recent report allegedly reported that Kristen did not like when she found out about Robert and Suki's secret kissing.
"Kristen still thinks about Robert all the time and kind of misses him too, in a weird way," an alleged insider told to Hollywood Life.
The insider went on to claim that whenever Kristen finds out that Robert is hanging out with some other girl, it makes her a little "uncomfortable."
As soon these reports surfaced, Gossip Cop debunked them and stated that the online media outlet is assuming that Kristen saw Robert's recent kissing pictures. It reckoned that since she is happily dating Stella Maxwell, the claims do not make any sense that she will feel hurt after Robert's kissing pictures surfaced.
This is apparently not the first time that rumors have surfaced about the personal life of Robert Pattinson. It was previously reported that things had accelerated between him and his co-star Sienna Miller. The actor was then linked with his close friend Katy Perry when they both were spotted at a dinner. Many even wondered if Pattinson was getting "extremely affectionate" with the singer Katy Perry.
A source revealed to E! News that Pattinson and Perry have been good friends for quite some time but the actor consistently expressed an interest in the singer.
"Robert is not dating anyone now," a source revealed at that time. "He is just chilling. He is good friends with Katy Perry and talks to her about everything."
However, nothing concrete has ever surfaced between Robert and Katy. Their representatives denied the allegations and revealed that they both are simply good friends, and there's nothing going on between both of them.