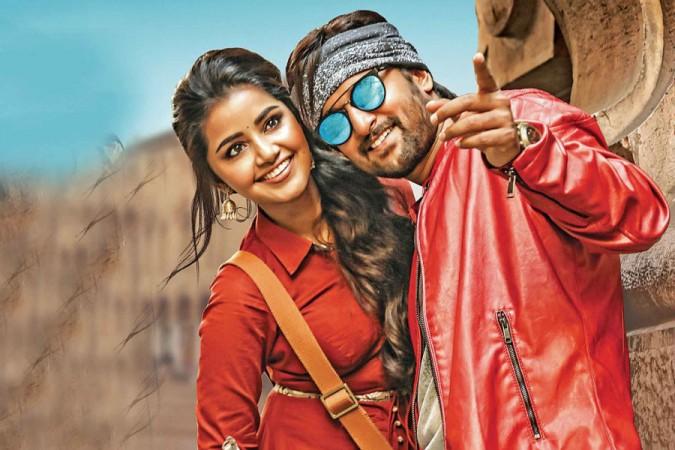 Telangana Information Technology Minister KT Rama Rao (KTR) fired at the TSRTC staff after a pirated copy of Nani's Krishnarjuna Yuddham (KAY) was reportedly played on a Garuda Volvo bus. He sought strict action against the people involved.
Krishnarjuna Yuddham was released in the theatres across the world on April 12 and opened to a good response. But the full movie was allegedly leaked online for download even before it completed its opening day in cinema halls. This pirated copy spread like wildfire, taking a toll on its collection at the box office.
Making matters worse, a pirated copy of Krishnarjuna Yuddham was played in Garuda Volvo bus of TSRTC plying between Bengaluru and Hyderabad. A person on Twitter called @Sunil_santiago, asked how piracy can be contained when the government bus itself is playing a pirated copy of the film.
Sunil Kopparapu tweeted, "@NameisNani @tsrtc @KTRTRS privacy failure on bus travel. Garuda Volvo bus trip to Bengaluru from hyd. How can you ask a common man avoid privacy when an institute fails. Movie released yesterday. #krishnarjunayudham #avoidprivacy details of bus can be given on DM."
KTR, who is quite active on social media, was quick to respond to Sunil and asked the managing director of the TSRTC to take necessary action on it. The minister tweeted, "That's extremely irresponsible on the part of the @TSRTCHQ staff of this bus. Request JMD of @TSRTCHQ to make sure to act and prevent recurrence."
The piracy issue is said to have incurred losses to many distributors and producers. Some filmmakers have taken several preventive measures to curb, but they could not stop it.
However, this is not the first time the pirated copy of a Telugu film is being played in TSRTC bus. There are several instances that were brought to the notice of the authorities in the past. It is high time the government should really look into the issue and take some measures to support the ailing film industry.