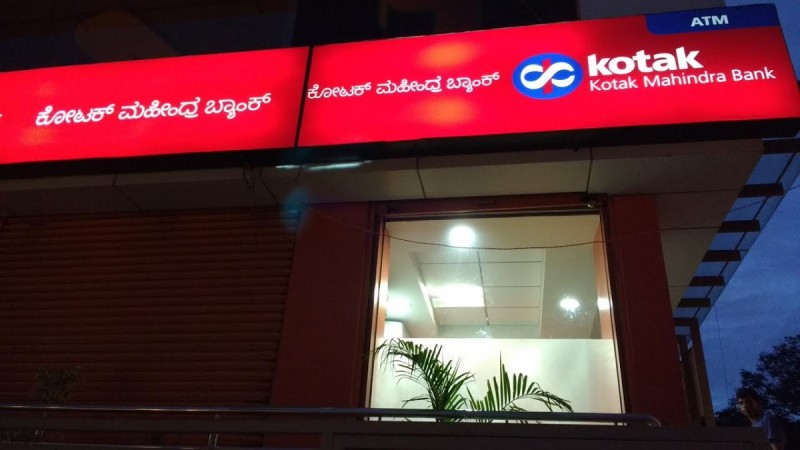 Kotak Mahindra Bank sued the Reserve Bank of India (RBI) on Monday after the central bank prevented promoter Uday Kotak from paring his equity holding in the bank using preference shares.
Kotak Mahindra, India's fourth largest private lender, said it had no other option to protect its interests with a December 31 deadline for promoter holding dilution looming.
Kotaka Mahindra Bank is required to bring down promoter share holding as per an RBI-instituted timeline. As per the central bank requirements, promoter Uday Kotak must reduce holding in the bank to 20 percent by the end of December from 29.73 percent currently. The bank should further pare the promoter share holding to 15 percent by March 2020.
The bank said it was moving the Bombay High Court as a matter of 'abundant caution'. Kotak Mahindra Bank shares tanked as much as 7 percent intra-day even as benchmark index Sensex traded in choppy waters ahead of the results of elections to five states assemblies due on Tuesday.
Under RBI's stricture to bring down promoter equity, Uday Kotak moved in August to cut his holding by using preference shares rather than common equity. However, the RBI cut down the move saying the bank could not take the Perpetual Non Convertible Preference Shares (PNCPS) route to pare promoter holding.
The bank said in statement on Monday that it had requested the RBI to reconsider the decision.
"We have since clarified and conveyed to the RBI our position in relation to PNCPS being a part of paid up capital and the legal basis on the matter of dilution of shareholding under the Banking Regulation Act. We have also shared with the RBI the opinions of eminent jurists and senior most legal counsels of the country, which confirm our understanding," the statement said.
Banking licence guidelines
Kotak also said it was filing the writ petition in light of the looming December 31 deadline. "However, we have not heard from the RBI on the above matter. Given the milestone of December 31, 2018, the Bank has been left with no option but to protect its interest. By way of abundant caution, the Bank has today filed a writ petition with the Hon'ble Bombay High Court to validate the Bank's position," the bank said.
Kotak Mahindra bank has been given multiple deadline extensions by the RBI. In a similar tale, shares of Bandhan Bank had tanked as much as 20 percent in a single day in September after the RBI stopped it from opening new branches without prior approval and froze executive pay. The action was taken after the bank failed to cut promoter holding as per RBI's banking licence guidelines.