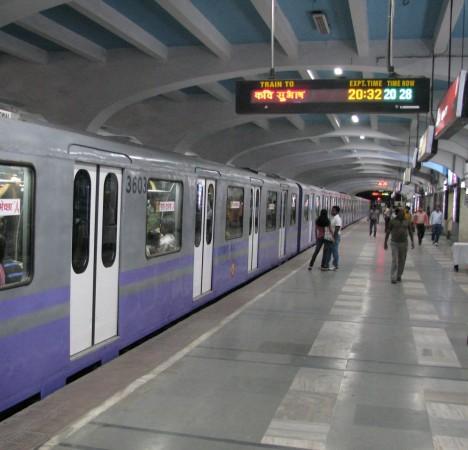 Three people were injured at the Dum Dum Metro Station in Kolkata when a Railway Protection Force (RPF) constable's rifle accidently went off. The incident took place on Friday.
A metro employee and a woman with her son were among those who were hurt. While the child was hit in his leg, his mother sustained splinter injury in her hand. All the three injured were rushed to R.G. Kar Medical College and Hospital, from where the mother-son due were shifted to a private hospital off EM Bypass. The victims were released after their treatment.
The RPF personnel, Dinesh Mishra, was on security duty since morning and was about to go off when his colleague, Vishnu Mina, came to take charge of the duty. It was around 2 pm when the trigger of the service rifle got pulled mistakenly while Dinesh was changing the magazine of the assault rifle in front of his colleague.
As said by the Metro spokesperson Indrani Banerjee, the bullet from INSAS rifle that ricocheted after hitting the floor first, splintered and hit a 36-year old Sangeeta Basu and her nine-year old son Saptarshi, along with a Metro official, who were standing nearby. They were all standing near the ticket counter. The woman was returning with her son from her parents' home at Sonarpur to her in-law's house.
The senior RPF officers have admitted that the weapon was mishandled. The incident would have not happened had the constable followed the procedure properly. The safety features of these weapons were developed by Rifle Factory Ishapore before the Kargil War.
A high level inquiry has been ordered by the general manager of Kolkata Metro, Ajay Vijayvargiya, to probe into the matter and has also assured stern action to be taken. Both the RPF constables are being questioned by the police of Sinthee. Dinesh Mishra who dropped the rifle has been suspended.