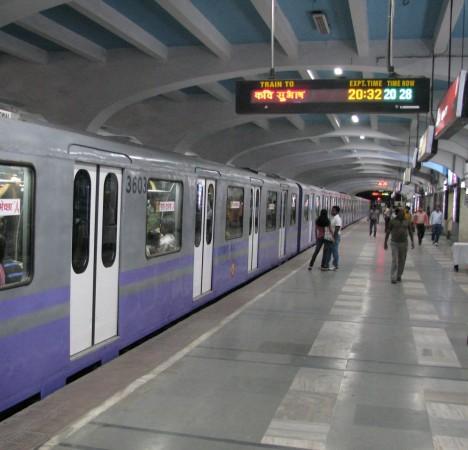 The Kolkata metro has almost completed the construction of what will be India's first and so far only under-river tunnel carrying a metro line. The tunnel will be a part of the city's East-West metro Corridor. The line will cross the Hooghly river and connect Howrah Maidan and a new stop – the proposed Mahakaran metro station near Writers Building.
Tunnelling work on the project was started in April last year from the Howrah side of the river, reports NDTV. The 520m-long tunnel will be buried under the river's basin at nearly 30m from the surface and 13m below the riverbed. Once complete, the ride aboard a metro train will only take 60 seconds to cross, that means the train will be travelling just over 31 kmh.
To build the tunnels required for this project, the Kolkata Metro has reportedly brought in two Tunnel Boring Machines (TBM) from Germany and assembled in on site. They have been named 'Rachna' and 'Prerna', notes the report after the two daughters of a project officer who tragically died in a road accident.
The boring work has been completed, reported the Hindu earlier this year and Prerna was the first to break through the surface and come out, seeing light for the first time since it was lowered into the ground in April 2016.
As for the safety of the project, the report notes that the company contracted to build these tunnels have reportedly used special concrete with gaskets linking each section and lining the tunnel. These gaskets are designed to keep the tunnel sealed by expanding when they come in contact with water, according to the report.
"It is a huge challenge," said Satish Kumar, managing director of the Kolkata Metro Rail Corporation Limited.
"The soft soil was an issue. Cutting through rock is less complicated... There have been water leakages in projects abroad, which slowed them down. We don't want any leakages," he added.
Next phase of the project includes the construction of a few more tunnels connecting Esplanade to the Sealdah railway station, was expected to begin in May this year.
After completion, which is expected to happen by 2021, two of Kolkata's busiest stations – each on the opposite sides of the Hooghly river – will finally be connected with a direct line.