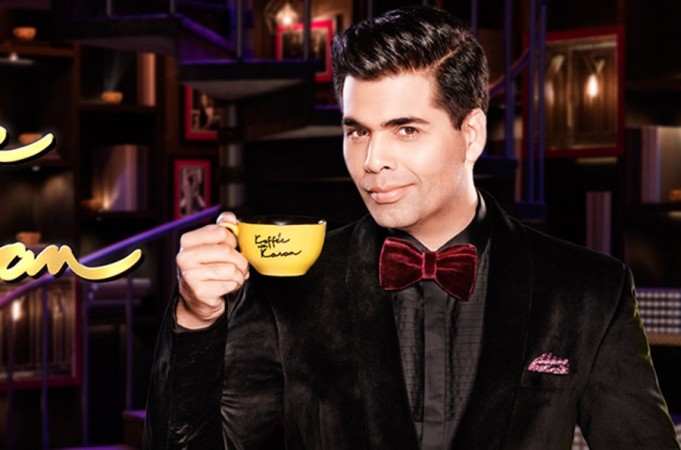 "Koffee With Karan" (KWK) season 4 will come to an end, but without the show host Karan Johar's best buddy Shah Rukh Khan.
Earlier, there were reports that SRK will appear on the last episode of the popular chat show "Koffee with Karan." But the latest reports have cleared that the actor won't appear on the show.
The finale episode of the chat show will feature Parineeti Chopra and Alia Bhatt, according to Hindustan Times.
Reports are doing the round that SRK is not appearing on the show because of the differences between Johar and him. The show host and SRK relationship has gone for a toss after the director invited Salman Khan to appear on the first episode of the fourth season, as per reports.
But sources have also hinted that its might be due to timing issues the plan couldn't work out.
"Both Shah Rukh and Karan couldn't take out time to shoot the episode. There's no animosity," source told Hindustan Times.
The fourth season saw many celebrities making their debut appearances including Salman Khan, Akshay Kumar, Aamir Khan, Emraan Hashmi, Mahesh Bhatt, Anil Kapoor, Anurag Kashyap, Juhi Chawla, Freida Pinto and Rohit Shetty among others.
Others who graced the chat show include Kajol, Sonam Kapoor, Kareena Kapoor Khan, Deepika Padukone, Anushka Sharma, Priyanka Chopra, Abhishek Bachchan, Farah Khan and Ranbir Kapoor among others.
But the only one who is missing from the current season is Johar's close friend SRK.
Khan has appeared on all the three seasons of "KWK". On the first season, Khan appeared with his close friend and co-star Kajol and also he came in the finale episode with Amitabh Bachchan.
In the second season, SRK opened the show with Rani Mukherjee and Kajol and ended the season with Farah Khan. In third season, he didn't open the first episode, but he appeared in between the season.
Meanwhile, check out the three episodes of "KWK" featuring Khan.