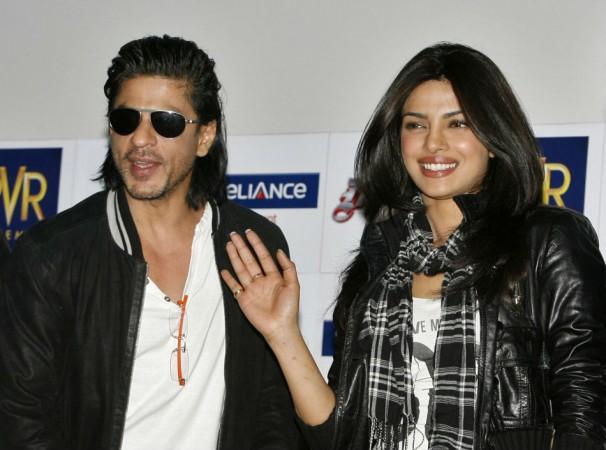 Preity Zinta shared a throwback picture on social media that features her along with other stars from the Temptation Tour during the early 2000s. The old photo also includes rumoured ex-lovers Shah Rukh Khan and Priyanka Chopra sharing a cute moment.
Apart from Preity, Shah Rukh and Priyanka, Saif Ali Khan, Rani Mukerji and Arjun Rampal were also a part of the tour. The monochrome photo features all six of them, posing together in the most adorable way.
Preity in the caption expressed sadness at not being able to hang out with them now like they used to do in the old days. "Those were the days when there was no social media and we all liked each other ! Today we like each other's comments but hardly have time to hang out like this [sic]," she captioned it.
While everything about this picture is sweet, another interesting aspect in this is the fact that SRK and PeeCee are seen together in the frame. For the uninitiated, there were rumours and gossip all around about the superstar and the actress' affair back in the mid-2000s.
Check Preity's tweet below:
It was said that the duo fell in love during the shooting of Don. Rumours were rife that they were in a relationship for sometime until Shah Rukh's wife Gauri Khan had gotten a hint of it.
The two had later come together again for the film Don 2 in 2011, but since then, they have never collaborated for any movie till date. They have also been maintaining distance at public events. Although there has not been any confirmed report on their dating rumours, earlier the Bajirao Mastani actress had made a statement that made many believe that she was hinting about the same.
Priyanka on a Hollywood chat show had said that she still uses her ex-boyfriend's brown jacket. As Shah Rukh was reportedly seen earlier wearing such a jacket, many believed she was referring to him as her former beau. Many still believe they were once "lovers".