The favourite talk show of Bollywood buffs, Koffee with Karan, is back and the season 6 of KWK will air from October 21. And guess who will be the guests on the first episode of Koffee with Karan 6! It is Bollywood divas and actresses to reckon with, Deepika Padukone and Ali Bhatt!
Yes, it has been announced by Karan Johar that the two Bollywood beauties will grace the opening episode of Koffee with Karan 6. It may be recalled that Karan Johar's protegee Alia Bhatt also featured on the opening episode of Koffee with Karan 5 on November 6, 2016, along with superstar Shah Rukh Khan. Two of KJo's favourite stars were promoting their film Dear Zindagi and featured in a fun episode.
Deepika Padukone had created some controversy when she appeared along with Sonam Kapoor in an episode of Koffee with Karan season 3, with their comments on ex-beau Ranbir Kapoor. Let's see what Deepika Padukone and Alia Bhatt will be chatting about with Karan Johar, because Ranbir Kapoor is now allegedly dating Alia Bhatt while Deepika Padukone is all set to get married to actor Ranveer Singh this year!
Karan Johar on September 27 shared the second teaser to Koffee with Karan 6, saying, "Your #guiltypleasure is back! #koffeewithkaran season 6."
A report in Mumbai Mirror quotes a source as saying about the Deepika Padukone-Alia Bhatt episode of Koffee with Karan 6, "The episode will be shot next week and will see the actresses discuss girl power, the changing role of women in films today and their real-life friendship, among other things."
Incidentally, Deepika Padukone and Alia Bhatt were together at Ranbir Kapoor's house, so were Ranveer Singh and Karan Johar, when they all got together with Aamir Khan and Shah Rukh Khan to watch the trailer of Thugs of Hindostan. Check out the picture here!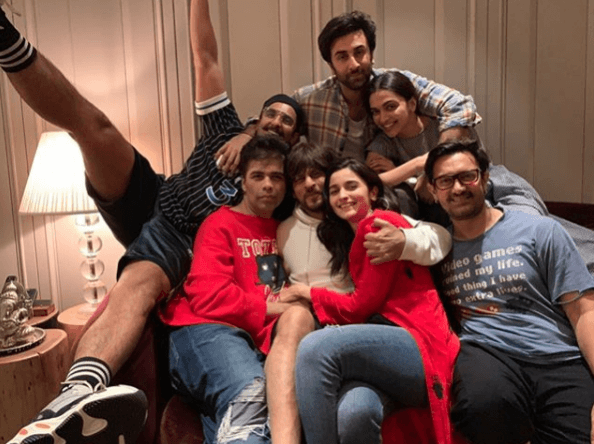 Koffee with Karan 6 will premiere on October 21, and air every Sunday at 9 pm IST on Star World.