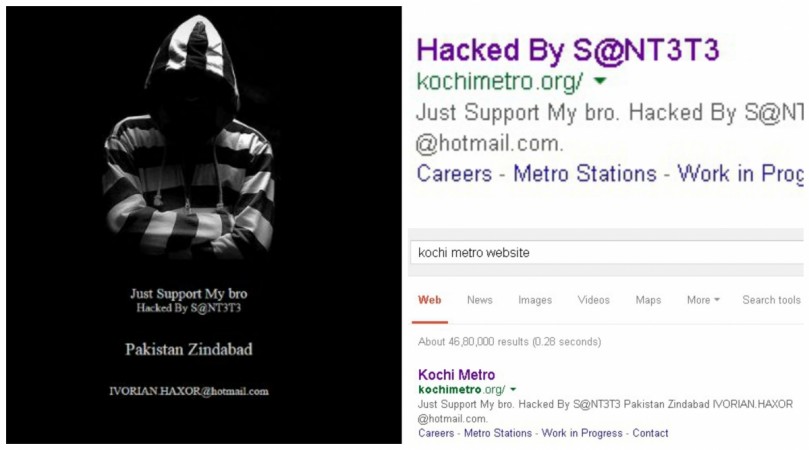 Kochi Metro Rail Limited's (KMRL) official website was hacked on Wednesday, 29 April.
Hackers have now posted a photo with the message "Just Support My Bro - Hacked By S@NT3T3 - Pakistan Zindabad - IVORIAN HAXOR@hotmail.com."
The incident happened a day after the authorities announced that the metro rail will sport the aqua marine shade of blue on the outside.
However, the site is back again by Wednesday evening.
Kochi Metro website has been developed by the state government's autonomous institution Centre for Development of Imaging Technology (C-DIT).
Similarly, in 2013, the KMRL website was reportedly hacked and anti-Israel messages were posted on it.
However, this is not the first time that Pakistanis have hacked Indian websites.
Mohanlal Fans Hack Pakistan Website; Post Actor's Picture and Dialogue
In November 2014, a group had hacked 22 government websites of Andhra Pradesh, Telangana, and Odisha states. Some of the sites belonged to the Telangana animal husbandry department, AP forest development corporation, and others.