KL Rahul might not have had the best of times with the bat and despite being given an extended rope, the opener has not found form in this series against Australia.
However, the right-hander displayed great sportsman spirit on the field while India was fielding on Day 3 at the Sydney Cricket Ground.
Australian opener Marcus Harris, who looked good in the morning session, decided to take on Ravindra Jadeja on the very first ball he bowled. However, he miscued his attempted stroke and the ball just about reached KL Rahul at mid-on who dived and tried to get his hands under the ball.
Not waiting for the umpires to send it to the third umpire, Rahul signalled that the ball had not carried to him and that it was not a clean catch.
On field umpire, Ian Gould was impressed with this gesture and even applauded Rahul by saying that it was an 'outstanding' gesture.
India is in charge of proceedings at SCG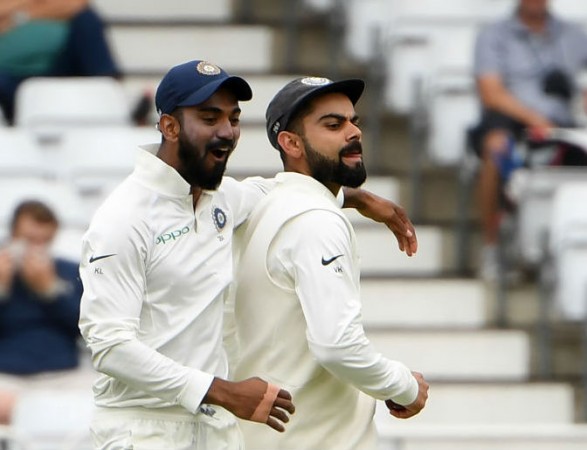 India consolidated their position by piling on 622/7 on day 2 and this forced Australian captain Tim Paine into conceding that his side had been outplayed by the visitors.
"We've just been outplayed and both teams have had similar conditions. I'd like to see a bit more bounce and a bit more pace but we've just got to play better on whatever wicket is served up wherever we play in the world," Paine said after the day's play.
Heaping a lot of praise on Cheteshwar Pujara, the skipper said that his side had tried everything to stop him, but the batsman has been in great form.
"When the wicket is like it is at the moment and you can't swing the ball, not many good players miss them. He's been really patient and disciplined around his off-stump. We've tried to bounce him, we've tried wide of the stumps, we've tried at the stumps, Nathan Lyon's been over and around ... and he's been too good for us," Paine added.