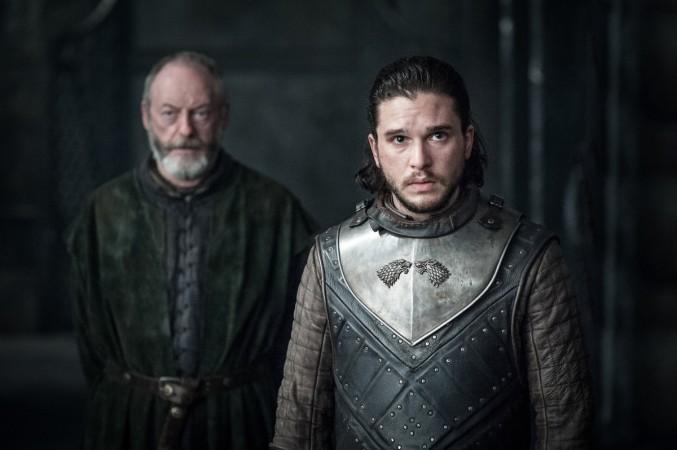 You know nothing Jon Snow. And you're breaking our hearts. It is being reported that Kit Harington has zero interest in appearing in any kind of Game of Thrones spin-off.
The actor was asked by the BBC, while promoting his London play True West, if he had any interest in revisiting Westeros in a future HBO Thrones-verse show.
"Would I want to go back and do more? Not on your life," he said. "...If, like me, you go all the way back to the pilot of Game of Thrones, that's almost 10 years of your life. That's really unusual in an actor's career. It was a huge, emotional upheaval leaving that family."
The interviewer then pressed: "What if [Harington] were asked to film a single scene, maybe as an ancestor of Jon Snow? His answer remains an unequivocal no."
And we are absolutely disappointed. Especially with HBO preparing to shoot a pilot for a Game of Thrones prequel series by creator George R.R. Martin and showrunner Jane Goldman that's set roughly 5,000 years before the events in GoT.
Four other prequel titles were also developed, but haven't made it to the pilot stage. And we have to say, even if one of them featured Kit Harrington as a Targaryen ancestor, it would have made it to the pilot stage.
We can see where the actor is coming from though. After playing an iconic character like Jon Snow, it would be counter-intuitive to portray another character in the same universe, no matter how good the character is. That none of the projects that have been under consideration were sequels to GoT has only made the show's top secret conclusion in season 8 all the more mysterious.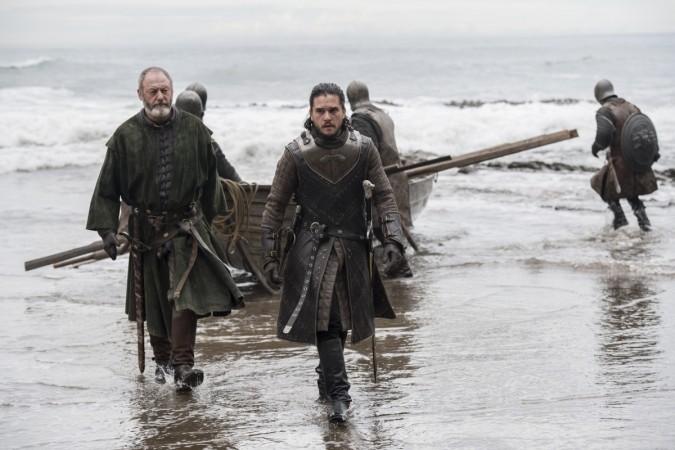 Speaking to Entertainment Weekly, Harington said that he was preparing for both physical and career transformation.
"I'd like to step away and enjoy the obscurity, cut my hair, make myself less recognizable as the character, and go do and some other things with a completely new look and tone," Harington said.
Harington said he's planning to go with a "short-short" hairstyle after "Game of Thrones" wraps. The actor's goal is to distance himself from Jon Snow as much as possible, although he's not positive he'll be getting rid of his beard. Okay, is it just us or does it really look like he is trying to look like a certain super-hero? Harington fueled Batman rumours in 2015 during an interview with MTV, Harington said that he "would love to play Batman", but would want to "camp him up again", as he believes the character has "gone way too dark and serious."
And it was widely reported that Warner Bros. was seriously looking at Kit Harington to play Batman. And now with Ben Affleck all but leaving the role, is an announcement forthcoming that Kit is the new Batman? We can only hope.
Speaking to Deadline, Harington had this to say about what comes next: "Yeah. You know, I don't feel like I should jump into anything straightaway. I think next that I have to find the right thing. I'm going to pick and choose my roles carefully, and spend some more time with Rose (Leslie), who will then be my wife. For God's sake I think the world has seen quite enough of us going back over the last 10 years. You don't want to saturate them with more of it, do you?"
Game of Thrones returns for its final six episodes in April. Harington will be heard in his next movie How To Train Your Dragon 3.