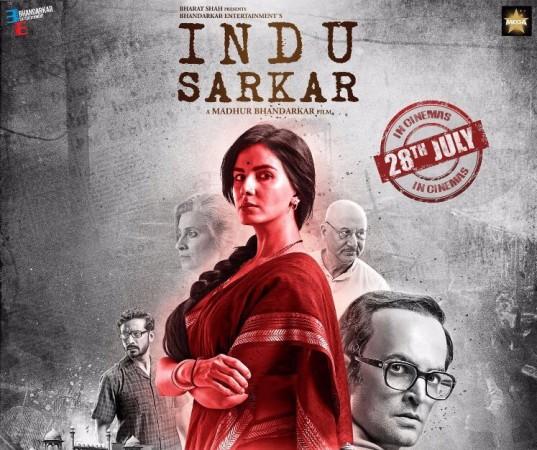 Madhur Bhandarkar's Indu Sarkar has been making a lot of buzz ever since the trailer released. It is set during the period of Emergency (1975-77) in India under the rule of former prime minister Indira Gandhi.
Scheduled to release in theatres on July 28, the Bhandarkar's film has been embroiled in controversies over its subject and some political parties have also objected to its release.
Indu Sarkar has Kirti Kulhari in the lead role and also features Neil Nitin Mukesh and Anupam Kher in other key roles. Kirti, who rose to popularity with her stupendous performance in Pink, is now gearing up to leave the audience enthralled with her role in Indu Sarkar.
Indu Sarkar controversy: Sanjay Gandhi's 'secret daughter' comes out to stop the release of Madhur Bhandarkar's movie
In an exclusive interview with International Business Times, India, conducted through email, Kirti opened up about her role and the experience working with the team and more.
Here are the excerpts from the interview:
International BusinessTimes: How did you prepare for the role?
Kirti: I play Indu, who stammers because of lack of confidence. I wanted to ensure the stammering doesn't look fake so hired a professional to help me with that. Saw many videos and tried understanding why someone will have a problem like that. Had sessions with a speech therapist who guided me with the detailing, as in the pauses, the pronunciation of words etc and then worked on the consistency of the particular type of stammer. I would practice for hours to ensure it looks natural [sic].
IBT: How difficult or easy it was to work with Madhur Bhandarkar?
Kirti: Madhur is very chilled out. You will hardly see him getting angry. He gives a lot of liberty to his actors. Even though this is a serious film, most of the time he would make us all laugh on sets. I had to tell him to stay away from me during breaks so that I stay in my character.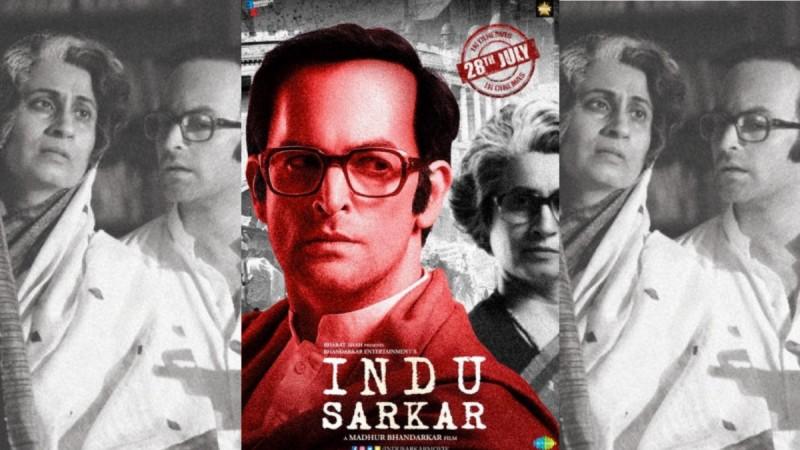 IBT: Any experience that you would like to share?
Kirti: Can't think of anything in particular as the entire shooting of this film was an experience in itself. The whole team stayed in Karjat together and we all became like a family. On weekends, we will call for some food from Lonavla.
IBT: What made you choose this particular role?
Kirti: I am so glad that I chose this role and this role chose me. I had met Madhur earlier but things never worked out. Later, I called Madhur for a screening of Pink and thankfully he was casting for Indu Sarkar at that time.
IBT: With which actor your equation was the best on the sets of Indu Sarkar?
Kirti: It would be unfair to take just one name. All of them, right from Anupam Ji of course, Tota Roy Choudhary, Neil, Supriya Vinod are such brilliant actors that working with each one of them has been a learning experience.
IBT: How is the experience of working in Indu Sarkar different from Pink?
Kirti: Even though both were serious roles, I still don't think one can compare the two.
Yes, Pink became a phenomenon in itself and it is because of the successful response to my performance that got me more opportunities knocking at my door. Indu Sarkar was one of them. Both these films have their own respective impact.
IBT: After Shaitaan in 2011, do you feel people noticed you in 2016 release Pink? Why it took so long to make it big in the industry? Do you think it's difficult for outsiders?
Kirti: Yes, I definitely feel people have noticed me in Pink and thankfully loved my performance. The industry is not easy for anyone. I preferred waiting rather than being on a signing spree. I am happy with the kind of work I am doing.
IBT: You have studied journalism in post graduation, then how did acting happen to you?
Kirti: I did study journalism but I would also actively participate in co-curricular activities and dramatics was one of them. There comes a point in your life when your instinct tells you what is right for you and where does your heart lie. I followed my gut and here I am.