Filmmaker Madhur Bhandarkar's Indu Sarkar has been facing a lot of trouble from political parties ever since its trailer was released. Recently, Congress leader Sanjay Nirupam had demanded that the film should be separately screened for him, but director Bhandarkar turned down his request, stating that he would not hold any separate screening for political parties.
Now, a woman claiming to be Sanjay Gandhi's secret daughter has alleged that the film portrays the Congress leader and his mother and former Prime Minister Indira Gandhi in a bad light, India Today reported.
Living in the times of Modi Sarkar, it's so very easy lambasting Indu Sarkar
On Monday, Priya Singh Paul told reporters at a press conference that her intention is not to garner media attention but to stop the wrong impression being created about her father. "But these so-called facts lead to a fiction. This has been cleverly done to influence a reasonable viewer to make an obvious connection," she said.
Last month, she had also moved the Central Board of Film Certification (CBFC) against clearing of Indu Sarkar. Paul had said that she was adopted at a tender age and learned about Sanjay Gandhi being her biological father after she grew up.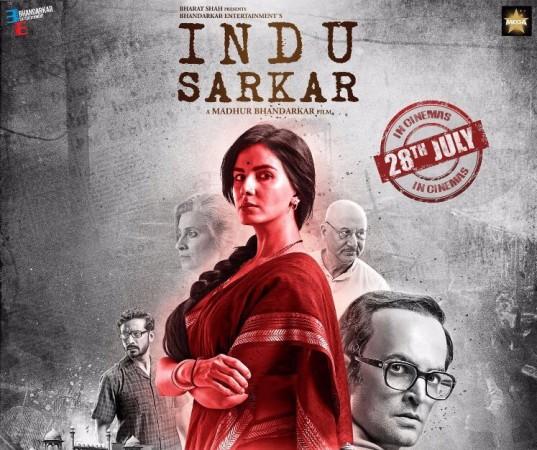 Indu Sarkar is slated for release on July 28 and will feature Kirti Kulhari as the lead. Also starring Neil Nitin Mukesh, the film is set during Emergency under the rule of Indira Gandhi.
Meanwhile, the political drama may not be released in Indore as the Congress party workers have warned the Cine Circuit Association and Cine Grah Sanchalan against the screening of the film in the city. They have threatened to burn effigies of actor Anupam Kher and director Madhur Bhandarkar and vandalise movie theatres in case the association fail to oblige to their demand.