Kings XI Punjab were one of the busiest teams at the recently-concluded Indian Premier League (IPL) auction. Preity Zinta, the co-owner of the franchise, grabbed headlines as she went on a buying spree during the two-day event in Bengaluru last month.
Unlike most other teams, KXIP had retained only one player in Axar Patel ahead of the auction. The Punjab-based franchise, which had not won a single league title in the first 10 seasons, was focussed on a complete revamp of the side and managed to do exactly that at the auction.
Also read: Full list of Kings XI Punjab (KXIP) squad after the auction
KXIP bought 21 players, including seven foreigners, and all but used their entire purse of Rs 80 crore at the auction. While they retained Axar for Rs 12.5 crore, India opener KL Rahul was their costliest buy (Rs 11 crore) at the auction.
They also bought the likes of R Ashwin (Rs 7.6 crore), Aaron Finch (Rs 6.2 crore), David Miller (Rs 3 crore) and local favourite Yuvraj Singh at his base price of Rs 2 crore.
T20 legend Chris Gayle also joined the franchise when they made a successful late bid for the left-handed big-hitter, who had gone unsold twice during the two-day auction.
Also read: Snubbed by IPL, Cheteshwar Pujara to do what Sachin Tendulkar and Yuvraj Singh did
After assembling a star-studded unit, it seems KXIP are in no hurry to appoint their captain. As it turns out, the Virender Sehwag-coached team has released a list of five players of their "potential captain" in IPL 2018.
Yuvraj Singh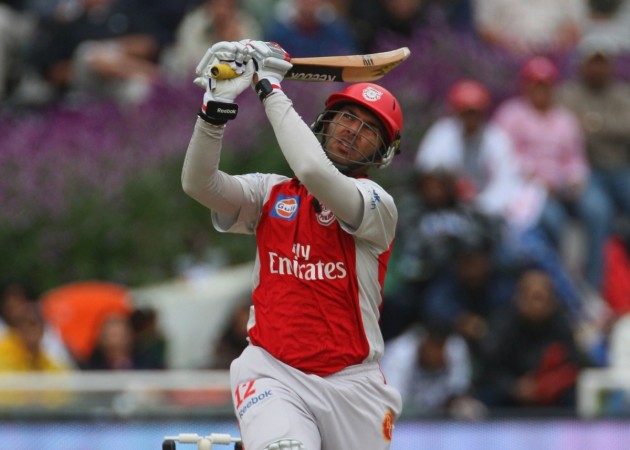 First on the list is World Cup-winning all-rounder Yuvraj, who has joined KXIP from Sunrisers Hyderabad (SRH). Notably, the 36-year-old had led his home team in the 2009 edition of the cash-rich league.
According to the franchise, Yuvraj "can inspire confidence on and off the pitch" and "is the perfect ingredient in our recipe for success."
Axar Patel
KXIP surprised quite a few when they paid Rs 12.5 crore to retain Axar, who is still fighting for a permanent berth in the Indian limited-overs sides.
Here's what the franchise thinks about Axar's ability to lead the star-studded side: "With his youthful exuberance and vigour, he brings an energy to the side that is typical of any Punjabi outfit. A massive contributor in all aspects of the game, Axar is the perfect example of a player who can lead by example. He is fast becoming one of the key players for KXIP and has a bright future in Team India as well."
Chris Gayle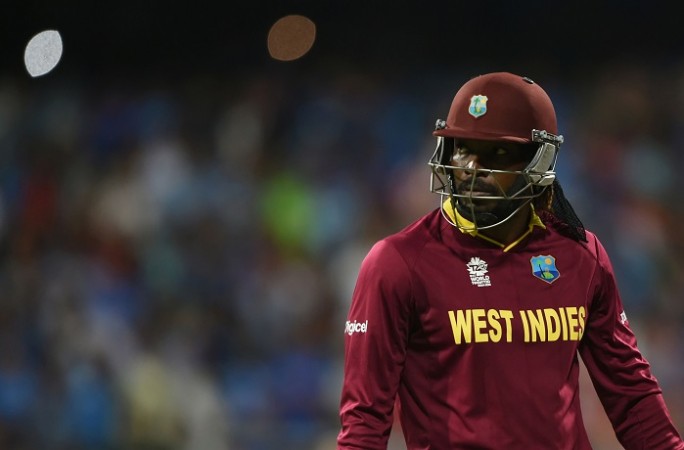 It will be a huge change in fortunes for Gayle if he is made the captain of the Punjab-based franchise, as he nearly went unsold at the auction.
Notably, the West Indies big-hitter was not retained by his former franchise Royal Challengers Bangalore (RCB).
KXIP believe Gayle is "an ideal candidate to lead the side" because of "a plethora of experience in T20 matches, and an aura of fear around him."
R Ashwin
Even as Chennai Super Kings (CSK) fans are disappointed at Ashwin leaving the franchise, speculations are rife that the India off-spinner will lead KXIP in IPL 2018.
KXIP concede Ashwin does not come "with a lot of captaincy experience like some of the other contenders" but the franchise seems to confident about his ability to lead the team, given his much-talked-about game awareness.
Check out how KXIP describe Ashwin as one of their contenders for the role of captain: "With a decade worth of IPL experience under his belt, including two seasons as a part of the winning side, Ashwin is no stranger to tasting success, and also replicating it time and again. A premium off-spinner, Ashwin knows how to 'turn' things around when his side is down, which is a huge asset in T20 matches."
Aaron Finch
The Australian opener triggered a bidding war at the auction and was finally bought by KXIP for a whopping Rs 6.2 crore. If the franchise is looking for an overseas captain, Finch might well be in the fray, given his experience of leading the Australian side in the shorter formats of the game.
According to KXIP, Finch "is someone who leads from the front... A proven track record as an opener and middle order batsman alike also means Finch is someone who can bring forth his flexibility and get the best out of the squad."