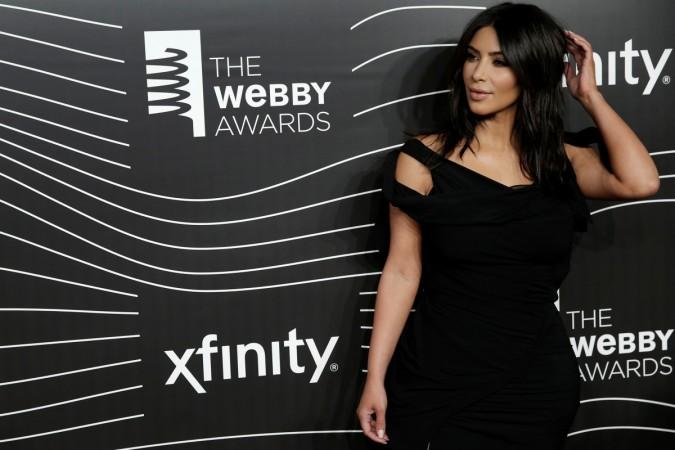 Kim Kardashian unveiled new Kimojis on her site on Tuesday. And, the new 'butt pool float' is grabbing a lot of eyeballs.
Also read: Kim Kardashian admits 'surrogacy' is now her reality after unsuccessful surgery
What is this 'butt pool float'? It is a kind of flotation device specially designed to look like her famous derriere. The butt shaped pool float is currently available for pre-order. It will cost $98 plus extra shipping charge of $10.
The Keeping Up With the Kardashians star also launched a range of other products from middle finger tie dye iPhone cases to bandanas to tie dye embroidered middle finger tee to black baseball cap with the phrase, "Still drunk from yesterday".
This new Kimoji Butt Pool Float has led to a hilarious moment at ITV's This Morning's Holly Willoughby and Phillip Schoefield on Thursday's show. The anchor duo could not control their laughter after seeing the floating device in the shape of Kim's peachy derriere.
On the morning show, Holly told her LA showbiz correspondent Sam Rubin: "I'm a bit scared to read this, the headline says: "Want to sit on Kim K's bum" – please explain!"
And, when the picture of the pool float appeared on screen, the ITV host was left in complete shock: "Oh my God! So it really is that!", before she burst into laughter alongside a stunned Phil.
Sam said: "It could hold three or four people. Purportedly those dimension match Kim's own backside."
The floating device is the butt of all jokes in the internet. Check some responses here.