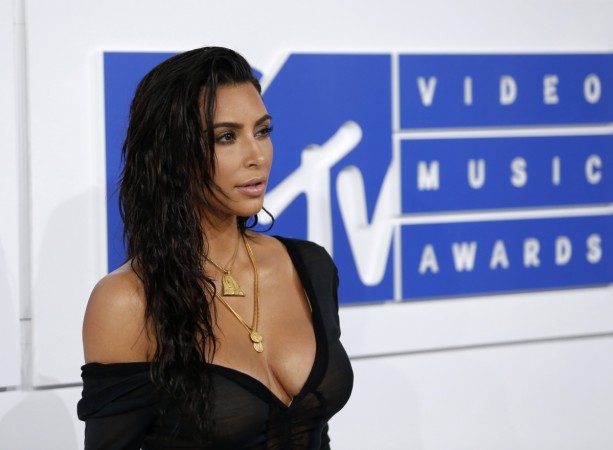 New photos from the sets of the highly-anticipated all-female spin-off, Ocean's 8, show Kim Kardashian in a see-through dress that left very little to the imagination.
Kim, who is making a cameo in the Ocean's trilogy spin-off, was spotted on the sets wearing a sheer dress that flashed probably more than WE bargained for .
Also Read: Ocean's 8 first look revealed
On Monday, Kim reported on the sets wearing a sheer white maxi dress, which is a Givenchy Fall 2010 Couture look.
Kim looked stunning in the sheer dress, but she flashed more than expected. In one of the photos, she is seen talking to the crew members of the film, while in another photo she is seen exposing her butt. There might be a possibility that Kim is wearing a nude coloured body suit, but it unclear as of now.
Kim and her sister Kendall Jenner are making cameos in Ocean's 8. Kim's storyline in the film will focus on a jewellery heist at a fake Met Gala event.
"We were surprised Kim showed up for filming. She had seemed totally traumatised by her Paris robbery. But then she'll still appear in a movie that glamorises a jewellery heist," a source told PageSix in January.
The film, which is expected to release next year, features an ensemble cast. The film has eight leading actresses: Sandra Bullock, Rihanna, Anne Hathaway, Sarah Paulson, Cate Blanchett, Helena Bonham Carter, Mindy Kaling and Awkwafina.
The heist comedy film directed by Gary Ross, also features cameos of celebrities, including Anna Wintour, Alexander Wang, and Zac Posen, along with Vanity Fair's Derek Blasberg, Vogue editor Lauren Santo Domingo, and Vogue's Virginia Smith.