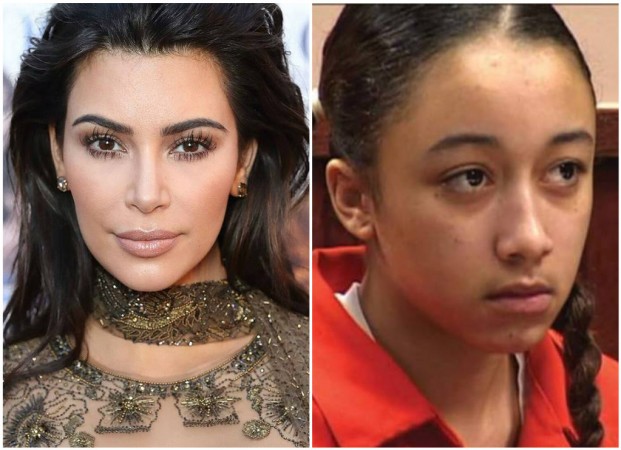 Kim Kardashian has done the most Kim K thing ever, and not only has she kept her word, she has also turned a crusader for justice.
The reality TV star turned makeup mogul has assigned her high-powered legal team the task of freeing two women who are imprisoned with lengthy sentences, one of the women being Cyntoia Brown – whose story went extremely viral over the week.
Also read: Kim Kardashian reveals gender of third baby on Ellen: Is North jealous already?
A 29-year-old woman from Tennessee, Cyntoia was arrested and tried for murder as an adult when she is 16 years old after she shot and killed a 43-year-old man who was using her as a sex slave. She was sentenced to 60 years, with 51 served before the possibility of parole.
Alice Johnson, the other woman Kim is working to free, happens to be a 62-year-old grandmother who is currently serving 21 years of a life sentence for a first time, non-violent drug offence.
When the stories of these women had surfaced on the internet, a lot of celebrities had come forward in solidarity, speaking out on their social media accounts about the need to free them. Especially, Cyntoia's case had received a lot of attention from Rihanna, Snoop Dogg and Cara Delevigne.
And popped up Kim, the 36-year-old mother of two, who vowed on social media that she would have her legal team look into the matters to figure out how they would be able to help their cause.
The Blast reported that Kim has already taken action and also has been silently working on it for quite some time now. A month ago, she had contacted her attorney about Alice's case and work has been investing in the case ever since.
Shawn Holley, who happens to be Kim's attorney, told The Blast that Kim, "asked me to help her find a way to help these women. We have already contacted Alice Johnson and her team of lawyers who are now actively trying to find ways to facilitate her release."
Kim and Holley are also scheduled for a conference call on Friday to begin discussions regarding Cyntoia's case. Even though the entire plan hasn't been worked out yet, Holley is reportedly one of the best defence attorneys in the world and it just helps Cyntoia's cause.
The system has failed. It's heart breaking to see a young girl sex trafficked then when she has the courage to fight back is jailed for life! We have to do better & do what's right. I've called my attorneys yesterday to see what can be done to fix this. #FreeCyntoiaBrown pic.twitter.com/73y26mLp7u

— Kim Kardashian West (@KimKardashian) November 21, 2017
Other than her spotless record in criminal defence, Shawn was also a part of Johnnie Cochran's famed legal team that represented O.J. Simpson and are considered as "The Dream Team" among fellow lawyers.
This isn't Kim's only war against injustice as previously, she had acquired her legal team to help free Wilbert Jones, a Louisiana native, whose conviction for rape in 1971 was overturned after spending 45 years behind bars. Owing to Kim, Jones is a free man now.