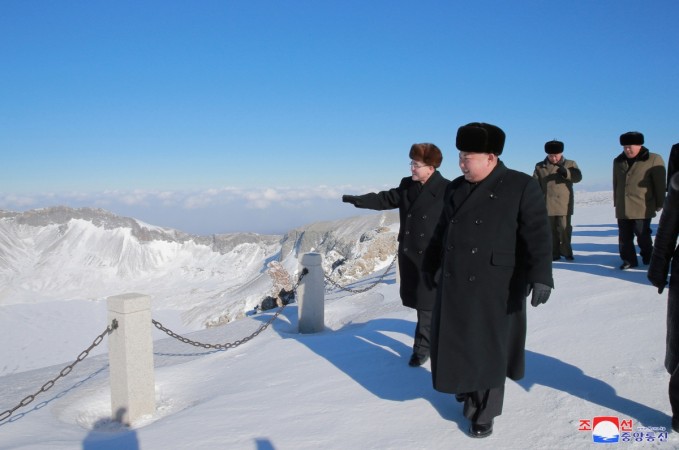 North Korea and its leader Kim Jong Un are known to be reclusive and not much has been revealed about him. And like his personal life, Kim's birthday too remains a hush-hush affair.
January 8 marks the North Korean leader's birthday, and while he is known to celebrate missile launches with quite some pomp and show, the nation literally does nothing for Kim's birthday. No fanfare or gun-salutes, Kim's birthday is just like any other day in Pyongyang.
While North Korea has maintained this trend since Kim came to power in 2011, it is being said that this year it might have been a conscious effort on the country's part considering it has been sanctioned by the US and the UN. Due to these sanctions, the common people of North Korea are said to be witnessing tough times and many believe that officials would not wish to invite a backlash from the citizens.
"International sanctions, especially those instituted after the 6th nuclear test in September, have caused a lot of hardship for workers, with many losing their jobs as a result of the gradual slowing of coal exports. So public opinion of Kim Jong-un has dropped to a new low," a source explained, according to the Daily NK.
The source then went on to explain that so many people have already lost their jobs and livelihood due to Pyongyang's nuclear programme and "people would only ridicule Kim Jong-un if they saw his birthday had been made a holiday."
However, loyalists will probably not turn a blind eye to the day and still carry out some low-key activities to make sure Kim is still revered in the nation. "The authorities will still conduct lectures to instil loyalty towards Kim Jong Un and distribute snacks to children on the day to boost public sentiment."
Meanwhile, the decision to keep Kim's birthday a low-key affair has also been attributed to his sister Kim Yo-jong, who was promoted to the country's top decision-making body in October 2017. She is believed to have been trying to build Kim's image and help him come across as a kind and sympathetic leader, reported the Guardian. It has also been said that Kim himself also wants to come across as a benevolent man and someone his people are able to relate to.
Surprisingly, there seems to be more than what meets the eye when it comes to Kim's birth year. While it has widely been reported that Kim was born 1984, the nation itself has never confirmed the year of his birth. The age 34 came to light only after his aunt Ko Yong Suk told the Washington Post that she remembered changing his diapers as a baby.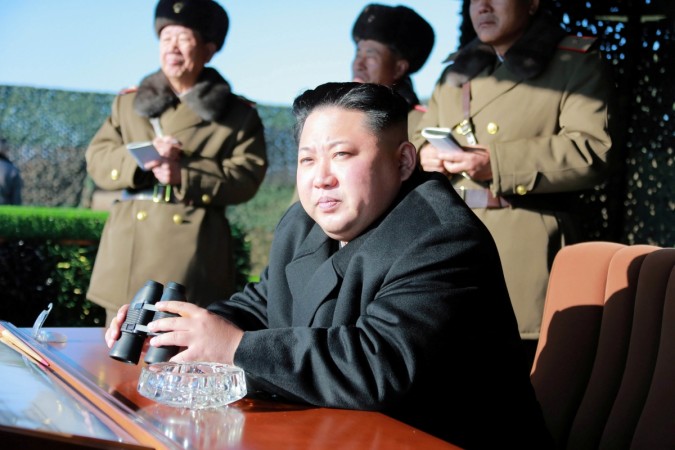 She had also revealed that Kim's birthday was celebrated in a grand manner when he turned eight and was presented with a general's uniform and honoured by top officials.
The 31-year-old comes across as a very private person and many aspects of his life have been kept under wraps for years now. So much so, that for the longest time it was not known that Ri Sol-ju was his wife and many media outlets often referred to her as a "mystery woman," often spotted with the North Korean leader.
The couple's children too have been kept away from the limelight and while it was earlier thought that Kim had two daughters, South Korean intelligence, in September, revealed that he had three children and his first child was a male born in 2010. It was also said that there is a possibility that the seven-year-old is already being groomed to take over the regime once he is old enough, according to Express UK. The intelligence agency has also said that boy too is named "Kim."
In all probability, the boy will be the one taking over the throne not just because he is the leader's son but also because Kim has made sure that anyone who poses a threat to him or could take over the reins is eliminated.