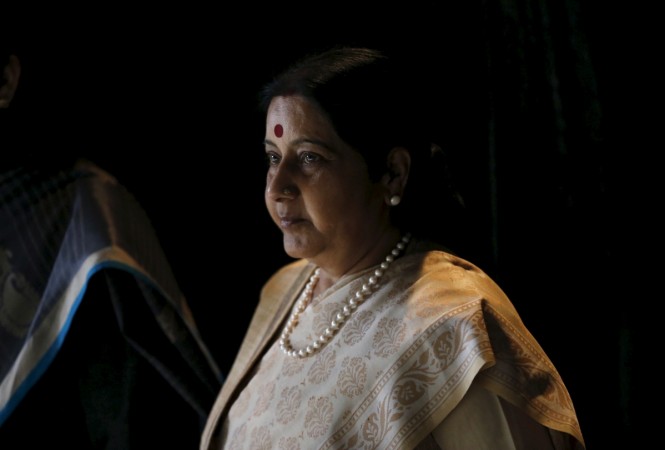 External Affairs Minister Sushma Swaraj on Wednesday revealed that she is undergoing treatment at All India Institutes of Medical Sciences (AIIMS) for kidney failure. She was admitted to the hospital in New Delhi on November 8.
The 64-year-old's history of chronic diabetes has affected her kidneys' functioning, PTI reported.
"Presently, I am on dialysis. I am undergoing tests for a Kidney transplant. Lord Krishna will bless," Swaraj said in a tweet on Wednesday, TOI quoted.
The causes of kidney failure can be treated, but it can grow worse in some cases. Here's all you need to know about kidneys and kidney failure:
Kidneys and its functions:
Kidneys are bean-shaped organs which play a vital role of purifying our blood by flushing away wastes and toxins. They manage the electrolyte function, blood pressure and red blood cell (RBC) production in the body.
Causes:
Kidney failure can be due to various reasons ranging from:
- Diabetes
- High blood pressure
- Lupus, a chronic body-harming disease
- Auto-immune ailments
Symptoms:
Accumulation of waste products and elements in the body leads to kidney failure. This disorder portrays symptoms ranging from:
- Weakness
- Laziness
- Improper heart rate
- Sudden death
Diet:
Kidney failure patients should be provided with a variety of fresh fruits and vegetables to fulfil their daily nutritional requirements. They also need a balanced diet. Here are some foods which provide nutritional support to the body and help maintain kidney health:
- Garlic
- Onions
- Cauliflower
- Cabbage
- Red bell peppers
- Apples
- Cherries
- Strawberries
- Fish
- Egg whites
- Olive oil
- Cranberries
- Raspberries