Kia Motors, the sister brand of South Korean carmaker Hyundai, is one of the most anticipated foreign car brands announced in India. The Seoul headquartered company will start sales in India in H2 of 2019.
Though the company is yet to release details on the product offering, ET Auto reports claims the first model will be a mid-SUV to take on the likes of the Hyundai Creta. The SUV will be followed by a line up of sedans and hatchbacks. Kia Motors will scale up local sourcing as much as it can for the SUV to keep the pricing competitive. The India-spec models are expected be showcased at Auto Expo 2018.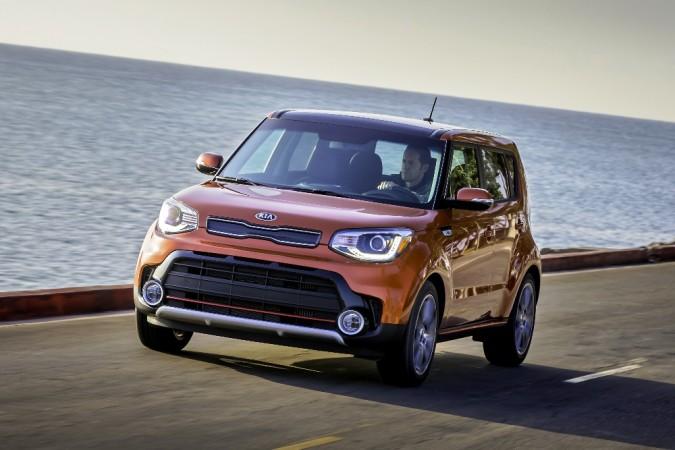 Kia Motors already has a range of SUVs like Soul, Niro, Sorento and Sportage in the international portfolio. Among these Soul and Sportage are the two most probable models for India.
Kia Motors products in India will be feature rich and stylish vehicles than the Hyundai models. The brand will also showcase high-end premium cars here. Hyundai in India has a reputation of value-for-money, low cost car manufacturer. Kia Motors, on the other hand, is expected to be slightly premium in India, a turf where Hyundai is not present. The operation principle will be is in line Nexa premium car chain of Maruti Suzuki.
The company has signed a memorandum of understanding (MOU) with the Andhra Pradesh government in April to set up a new manufacturing facility in Anantapur district. The plant will come up with an investment of $1.1 billion (around Rs 7,050 crore) and will be spread over 536 acres with initial capacity of 300,000 units per year.
Kia produces more than three million vehicles a year from 14 manufacturing and assembly operations in five countries. Through a network of distributors and dealers, the brand has presence in around 180 countries worldwide.
Source: ET Auto