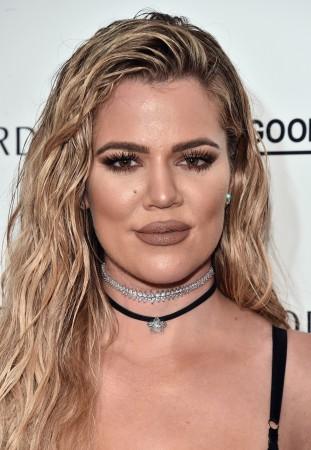 Khloe Kardashian and beau Tristan Thompson appear to be happy but the cryptic messages that the reality star has been posting on her Instagram stories have us wondering otherwise.
The couple, who have baby girl True together, were to move to Cleveland for Thompson's Cavalier's basketball season but looks like the baby daddy has gone on without Khloe who decided to stay back in Los Angeles to be closer to her family.
"Khloe had everything planned to leave for Cleveland early last week, and decided not to go," a source told E! News. "She doesn't feel comfortable to leave her home and family in L.A. and head back to her life in Cleveland right now. She isn't ready to go."
According to the report published by E! News, another source revealed that Khloe Kardashian is "still very much insecure" about being apart from Tristan and is "struggling with trusting him to be on his own around other women when she isn't there."
But, who can blame her considering it was barely six months ago that Tristan's cheating scandal made headlines, shortly before Khloe gave birth to their daughter.
The insider went on to say, "In addition to her own insecurities about Tristan's infidelity, Khloe is continuing to struggle with her family's thoughts of Tristan as most of them haven't forgiven him for cheating, even though they are trying to support Khloe's decision to be with him," the insider tells us. "Everyone in the family ultimately wants what's best for True, but they're wary that Tristan will cheat again, and they hate seeing how this is affecting Khloe."
According to the source, Khloe has been able to look to sister, Kourtney for support as she "has been the most open-minded about Khloe and Tristan reconciling."
"Khloe has had many ups and downs lately with Tristan," the insider continued. "Her and Tristan are not in the best place currently. Khloe wants to work things out for the sake of True, but it has been very difficult recently. She has huge trust issues that she has not overcome, and it's definitely caused a rift. Khloe thought things would blow over, but she still has insecurities deep down."