They may have faced stormy waters before, but now its all sunny days and clear skies for Khloe Kardashian and Tristan Thompson. The reality star is reportedly moving back to Cleveland along with her boyfriend and baby girl True Thompson.
The 'Keeping Up With the Kardashians' star had left Cleveland after True was born in June along with Tristan and chose to live closer to her family in Los Angeles. The family of three had spent the summer in Khloe's house during the NBA offseason in the aftermath of Tristan's cheating scandal which made headlines shortly after the birth of True. However, the couple have now moved past the infidelity and have been spending quality time together as a family.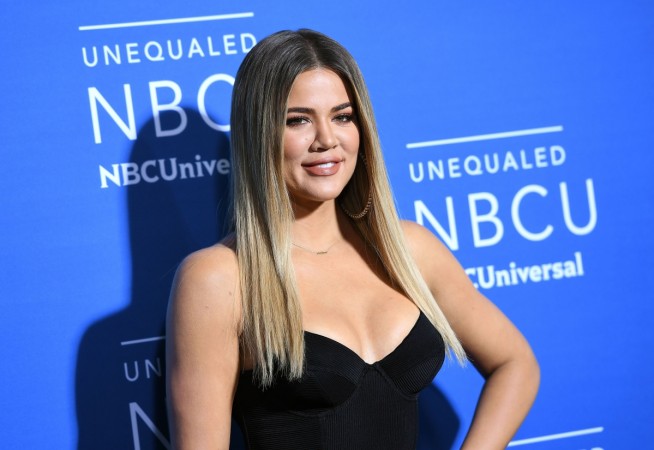 "Khloe is planning to move back to Cleveland with Tristan in the next few weeks. They are doing better and have had a positive summer," a source told E! News on Wednesday. "Khloe just doesn't trust him 100 percent or know what's going to happen."
The insider further revealed, "She will be based in Cleveland with True for the season, but is going to be coming to L.A. for work commitments and to see her family when she can."
However, when it comes to Khloe and Tristan's romance, the couple has always kept fans guessing. Khloe recent cryptic message on her Instagram story made us wonder if trouble was brewing once again in paradise.
"It's important to remember that in a relationship you're not supposed to be fighting your partner, you're supposed to be arguing against the actual issue… TOGETHER," she wrote. "Finding a solution TOGETHER. No one wins when fighting the person who cares about you. You gotta be mature enough to understand that you have some toxic traits too. It's not always the other person," posted the mother of one.
However, looks like Khloe was just sharing some insightful relationship observation. Her friend went on to reveal to Hollywood Life, "Khloe says she's not ready to be pregnant again yet, but Tristan's a convincing guy. And they've been having tons of wild sex, especially on their trip to Mexico. It's basically been like a mini honeymoon for them."