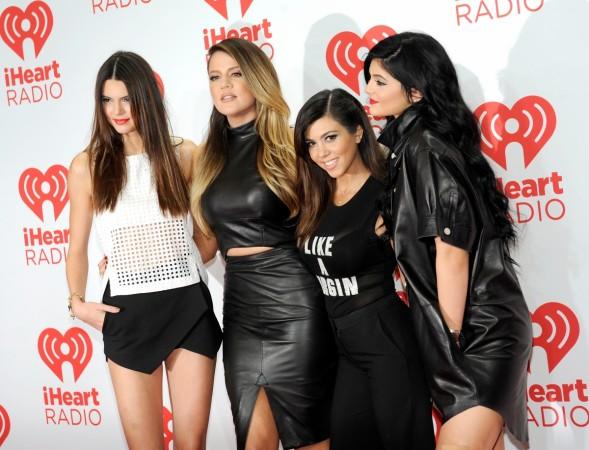 Khloe Kardashian is allegedly jealous of her youngest sister, Kylie Jenner. The Keeping Up with the Kardashians star apparently feels that the make-up kit mogul could get married before her.
According to a report in InTouch Weekly, the 34-year-old reality star hopes to walk down the aisle before Kylie. A supposed source stated: "Khloe obviously wants Kylie to be happy, but at the same time, she can't help feeling envious."
"Khloe's always dreamed of having the perfect family and is starting to worry it may never happen for her. She's putting pressure on Tristan to pop the question and prove he's a changed man," the insider added.
Kylie and Travis Scott, who began dating in 2017, welcomed daughter Stormi in February 2018. As for Khloe and Tristan Thompson, who have been together since 2016 despite his cheating scandal, had baby girl, True Thompson in April last year.
Meanwhile, during an interview with Rolling Stone, the 26-year-old rapper talked about his plans to settle down with Kylie. He shared: "We'll get married soon. I just gotta sturdy up — I gotta propose in a fire way."
"People don't understand how real my girl is. How ill she is. They have assumptions, bulls**t-a** remarks of what they think is going on. She's the coolest motherf**ker of all time," he added.
Furthermore, Travis also gushed about fatherhood. He said: "We don't let nothing come over Stormi time. Stormi Saturdays. We don't f**k around with those. Even with me on tour, Stormi pulls up. She'll travel. She got more stamps on her passport than a lot of motherf**kers."
Khloe and Tristan have had their share of ups-and-downs in their relationship. The pair hit rock bottom after the Canadian professional basketball player was caught cheating on the Revenge Body host with multiple women while she was pregnant with True.
However, Khloe forgave Tristan and are going stronger than ever. A Kardashian family friend, Lisa Stanley, dished about the couple's bond, during an appearance on KIIS FM's Celeb HQ. She said: "She was never planning on leaving him. Khloé was always going to try and make this work for a plethora of reasons. The first reason is she has a child now, and she feels very connected to [Tristan] in that way. The second reason is she loves him. She clearly loves the man."
"If Kris and the family had it their way, she probably would be leaving. They're not OK with this. She was humiliated but she's choosing to stay. If they all had it their way, Tristan would just be the baby daddy – and be very much involved. Apparently, he's a good father," she continued.