Khabib Nurmagomedov is back in the news once again, this time thanks to a social media exchange with retired boxer Floyd Mayweather teasing a potential boxing bout between the two.
Khabib is currently serving a suspension handed out by Nevada State Athletic Commission (NSAC) due to the aftermath of his UFC 229 victory against Conor McGregor. Even though his UFC career hangs in the balance, Khabib seems to have plenty of options open.
Only last week, Khabib teased a move away to the WWE and taunted superstar Brock Lesnar indicating that the latter would be smashed by him. Then, a couple of days back, famous rapper, 50 Cent offered Khabib "2 million cash" if fought for him under the Bellator banner to which the Dagestani replied saying, "Send me location" and invited the rapper to come to his hometown to talk the details.
Now, Khabib has stirred the pot again by challenging boxer Floyd Mayweather to a match at a recent World Boxing Super Series event. Standing alongside Leonard Ellerbe, the chief executive of Mayweather Promotions, Khabib said that between two undefeated fighters, there could be only one king.
"Let's go, Floyd, we have to fight now," the Dagestan native said. "50-0 versus 27-0, two guys who never lose. Let's go, why not? Because in the jungle, there's only one king. Of course, I'm the king because he cannot drop McGregor, but I drop him easily. Let's go."
Khabib was referring, in friendly contempt, to Mayweather's match against McGregor in August 2017 that lasted 10 rounds before Mayweather was deemed victorious via Technical Knockout to send his record to 50-0.
Khabib, on the other hand, defeated McGregor earlier this month by submission in the 4th round of their UFC battle and later called the Irishman "a tapping machine".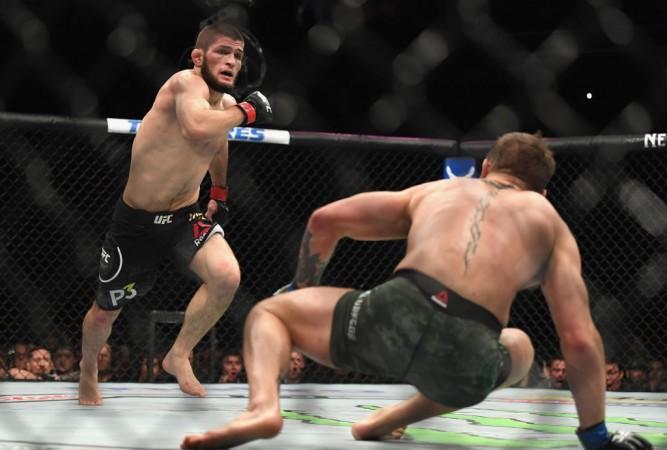 Mayweather, who is popularly believed to be the best boxer of his generation, having never lost a bout in his career has since responded to the challenge taking to his Instagram to post the following message.
"CBS, Showtime and MGM Grand get the checkbook [sic] out! Go to Leonard Ellerbe's page to view Khabib Nurmagomedov challenging me."
"Let's make Las Vegas great again!"
Mayweather is reported to have made over $300 million in his last fight against McGregor at the T-Moblie Arena in Las Vegas, Nevada – the same place Khabib fought McGregor.
Khabib seemed to be on board with Mayweather's proposition but not with his venue referring to his $2 million purse being held due to the investigation of a post-match brawl he allegedly instigated after successfully defending his UFC lightweight title against McGregor.
Tagging Mayweather, the Eagle of Dagestan wrote on his Instagram, "Floyd Mayweather but no Vegas, they won't pay my money."
The last crossover fight between UFC and boxing earned over 4.3 million pay-per-view buys and if this one materializes, it might well beat the previous record as fans on social media have made their feelings well known.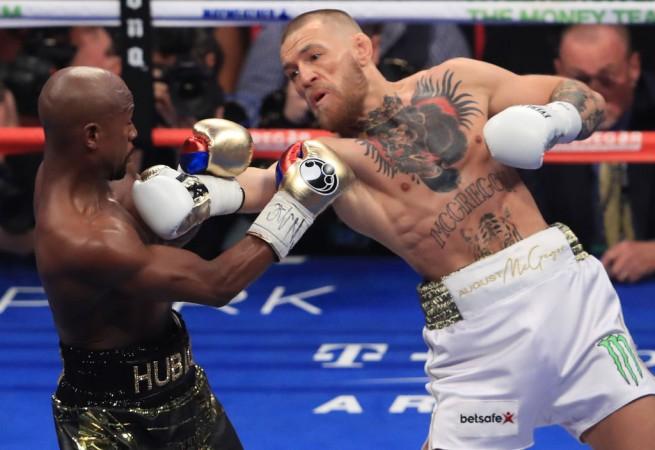 Perhaps, the only person who doesn't want this match to materialize is Khabib's close friend Daniel Cormier. Speaking on Ariel Helwani's MMA show, the UFC light-heavyweight and heavyweight champion said, "Khabib better not try to box him. Khabib better not try to box Floyd Mayweather. What is he doing, man?"
"Unless he's just going to go do it for money because he is going to get beat. I love Khabib man but he is going to get beat up by Floyd Mayweather. He's crazy. He is going to start wrestling. Khabib is going to start wrestling in the boxing ring. He's going to get beat so bad he is going to start wrestling."
Apart from the social media exchange, no details or further developments have come to light and it still remains unclear whether the two men are seriously considering, what would be a big money match.