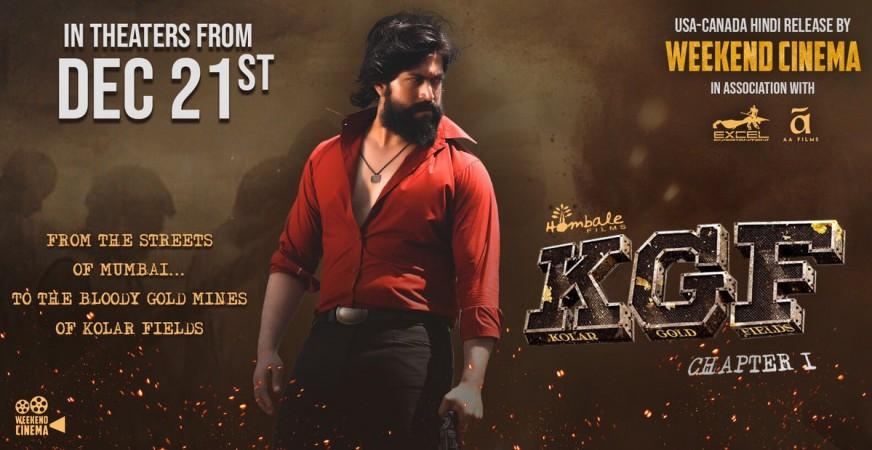 Actor Yash, who is basking in the success of KGF: Chapter 1, has announced that he has decided not to celebrate his birthday as a mark of respect for late Kannada actor, Dr. Ambareesh (Ambarish/ Ambrish).
Yash took to his Twitter account to share a video message with his followers. Besides the clip, he wrote, ನನ್ನ ಪ್ರೀತಿಯ ಅಭಿಮಾನಿಗಳಿಗೆ ನಾನು ಖುಷಿಯಿಂದ ಎಲ್ಲರೊಡನೆ ಸಂಭ್ರಮಿಸಲು ಒಂದು ಸಮಯ. ನನ್ನ ನೆನಪುಗಳ ಪುಟ ತಿರುಗಿಸಲು ಈ ಸಮಯ. There is a time for celebration and then there is a time for remembrance and reflection. This year is for the latter. (sic)"
In the video, Yash is seen thanking his film goers for making KGF a big hit at the box office. The actor said, "It has been a long time since I have spoken to you. I am feeling very happy that you watched KGF: Chapter 1 and made it a huge success at the box office. Our movie has moved against several odds and created some record collections. This is possible because of your love and support."
Coming to the main point he wanted to convey, Yash said, "January 8 is my birthday. I know thousands of fans will be eagerly waiting to meet me at my residence and wish me. I would like share one thing with you. This year, I am not interested in celebrating my birthday. The reason is that senior family member, Rebel star Dr Ambareesh is not with us. I have decided not to celebrate it as a mark of respect for him."
Yash added, "Even I will not have that happiness. Hence, I have taken this decision. I request everyone not to feel bad and take it in a different sense. I will always be eager to meet you on this day every year. Very soon, KGF team is visiting your cities as part of Yashoyatra, which is meant to share our success and love with you. I request you to wait patiently till then. I hope all of you will respect my opinion."
Meanwhile, Yash wished his fans a very happy new year. He said, "I will you all a happy new year. I wish you may accomplish all the achievements that you want in this year. If you have faced any difficulty, I wish you managed to live beyond all those things. As long as you are with me, we will go on winning everything."
ನನ್ನ ಪ್ರೀತಿಯ ಅಭಿಮಾನಿಗಳಿಗೆ ???

ನಾನು ಖುಷಿಯಿಂದ ಎಲ್ಲರೊಡನೆ ಸಂಭ್ರಮಿಸಲು ಒಂದು ಸಮಯ.
ನನ್ನ ನೆನಪುಗಳ ಪುಟ ತಿರುಗಿಸಲು ಈ ಸಮಯ.

There is a time for celebration and then there is a time for remembrance and reflection. This year is for the latter. pic.twitter.com/6jF2Kj2VjJ

— Yash (@TheNameIsYash) January 6, 2019