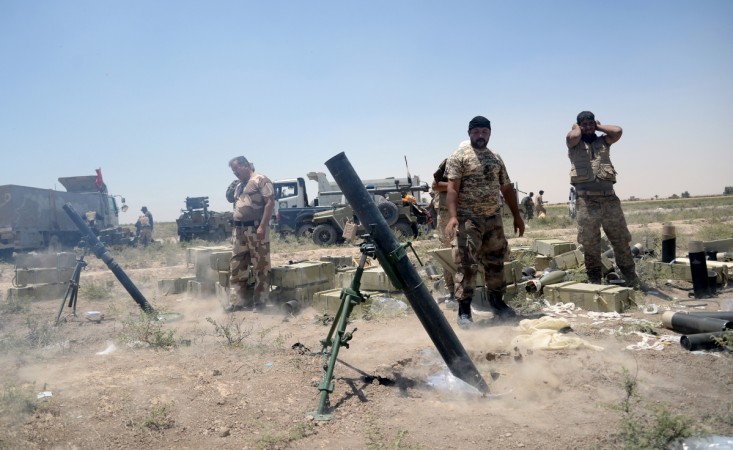 Women among the missing people from Kerala who are feared to have joined the Islamic State (Isis) "will ask the leaders to allow them to watch television serials from 7 p.m. every day," says one online post. "Missing Keralites abscond from Syria after cheating Isis leaders for crores of money," goes another one.
Social media memes like these have been going viral on the internet since recent reports of the missing youth from Kerala feared to have joined Isis have surfaced. The issue has prompted discussions among social media users, some of whom have even started trolling on the subject.
Many of the trollers take a dig at the frequent labour strikes that are announced in the state, or the feeling that the community members engage in discords at seemingly small pretexts. Accordingly, one online post says in jest that the terror outfit will soon be disbanded as the newly recruited youth members might tattle about others in the group.
The memes also suggest that with the presence of Keralites, the group will start celebrating hartals (strikes) and Onam (the harvest festival of the state). According to a post, the missing members may now use the rocket launcher to prepare the breakfast dish, "Puttu" (steamed rice prepared with a conical mould). "Isis leaders might have been shocked to see banana chips instead of money and weapons in their bags," goes another troll message.
The posts shared on the Facebook pages of International Chalu Union (ICU) and Troll Malayalam have gone viral on social media since Saturday, when the news of the suspected Isis link of Keralites initially broke out.
Among the 17 missing Keralites, 12 hail from Kasaragod, while four are from Palakkad and one hails from Thiruvananthapuram. The group includes two pregnant women and a child. Their family members met Kerala Chief Minister Pinarayi Vijayan on Sunday, asking him to take necessary action to bring them back home. As per the latest updates, a youth, identified as 24-year-old Firooz Khan, 24, from Trikkaripur in Kasaragod, has been arrested in Mumbai for his alleged links with Isis. He has reportedly revealed that some of the missing youth have already reached Syria.
Read more: 1 suspect arrested; at least 17 youths go missing, including 2 pregnant women
Here are the viral troll messages:
-
-
-
-
-
-