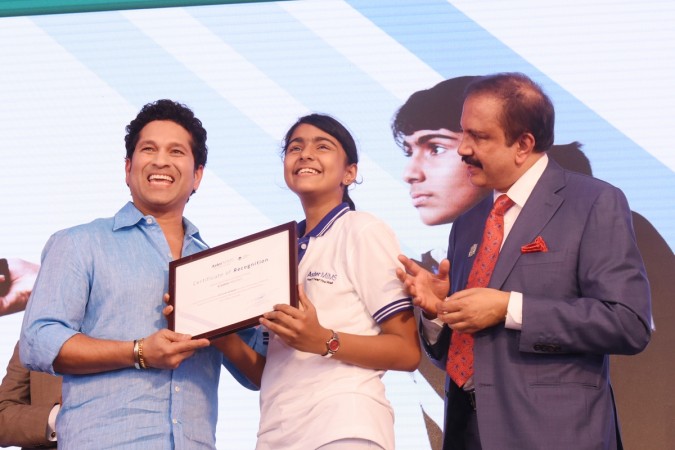 Continuing his sporting association with God's own country Kerala, Indian cricket legend Sachin Tendulkar, on Thursday, inaugurated a couple of sports medicine centres in the state. Tendulkar, 43, is the co-owner of local Indian Super League (ISL) side Kerala Blasters.
The master blaster inaugurated the Centre for Sports Medicine & Advanced Rehabilitation at Aster MIMS, Kozhikode and the Centre for Sports Medicine & Advanced Rehabilitation at Aster Medcity, Kochi.
Highlights from Arun Jaitely's Sports Budget 2017.
For the first time, Aster DM Healthcare, which has its headquarters in Dubai, is foraying into sports medicine in India.
"The efforts of Aster DM Healthcare to invest and develop Sports Medicine centres in two of their facilities in Kerala are commendable," mentioned Tendulkar via a press release. "Aster's holistic approach by including psychological rehabilitation and behavioural analysis to Sports Medicine discipline augurs well for any sportsperson facing an injury or discomfort.
"The development of Sports medicine centres in this part of the country will reduce the efforts and expenditure for many former, present and budding sports persons and is a great service for the sporting fabric of the nation," he added.
According to the Data Bridge Market Research, the sports medicine industry in India is estimated to touch $554.2 million by 2022.
Here's a glance of the services to be provided by the sports medicine centres in Kerala:
- Advance sports medicines
- Surgery treatments and rehabiliations for sports injuries
- Physical fitness assessments
- Injury management
- Injury prevention
- Performance enhancement
- Elite athlete assessment
- Sports nutrition analysis