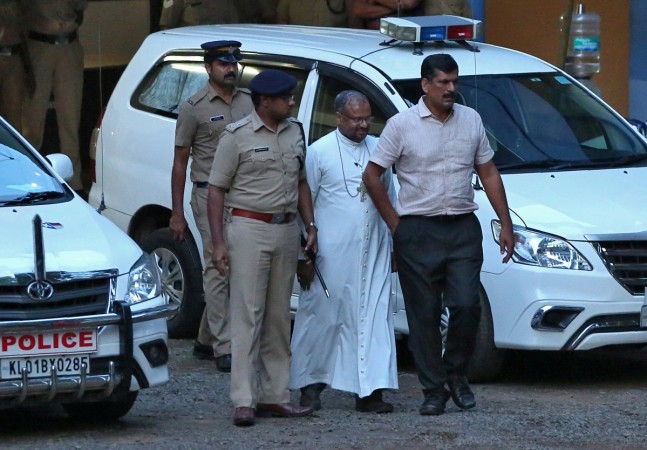 Jalandhar Bishop Franco Mulakkal was arrested in Kochi on Friday after three days of an intense questioning at the crime branch in Thrippunithura.
Bishop Mulakkal was interrogated for over eight hours on Thursday, according to the Hindustan Times
HT reports that he was asked to be present at the Crime branch for questioning at 10:30 am on Friday but he reached the venue only by 10:40. He was escorted by a security team.
On Thursday, the Vatican had temporarily 'relieved him' of his pastoral duties even though the Bishop had earlier announced this week that he was stepping down to concentrate on fighting the case levelled against him.
The Bishop was accused of repeatedly sexually assaulting a nun for two years between 2014 and 2016.
[ More details awaited]