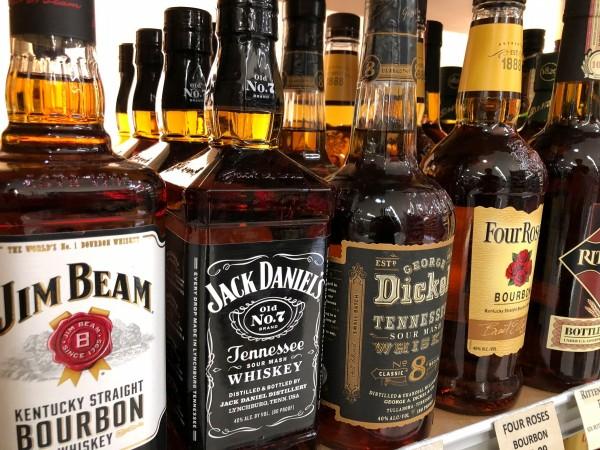 The people of Kerala have found an uncommon approach to boost the economy of their state. With exotic alcoholic drinks like toddy being somewhat synonymous with the Malabar coast, liquor is quite the favourite among Malayalis, often contributing significantly to the state's revenue.
As corroborated by the state excise minister TP Ramakrishnan on June 25, Kerala has witnessed an incredible increase in the revenue from liquor sales.
While addressing the state assembly, Ramakrishnan said that an increased revenue of Rs 671 crore was recorded from liquor sales in 2017-18 when compared to the previous financial year, the Times of India reported.
Here is the year-wise break-up of the revenue received:
2014-15 - Rs 8,277 crore
2015-16 - Rs 9,787 crore
2016-17 - Rs 10,353 crore
2017-18 - Rs 11,024 crore
Ramakrishnan added that under the CPI(M)-led LDF government came to power in the coastal state, at least 282 bars have been provided with the liquor licenses. The state government had also given the liquor license to over 99 hotels in the states, the daily reported.
Here is the district-wise break-up of licenses given by the state government.
Ernakulam - 18
Kollam - 11
Kottayam - 9
Thrissur - 9
Thiruvananthapuram - 8
Alappuzha - 8
Palakkad - 8
Idukki - 7
Kannur - 7
Kozhikode - 5
Pathanamthitta - 4
Kasaragod - 3
Malappuram - 2
Wayanad was the only state which was not provided a liquor license by the state.
Based on a recent report by Bureau of Public Enterprises, the state monopoly liquor vendor Beverages Corporation (Bevco) made massive profits, bringing in a staggering 97.3 percent of the exchequer's revenue from around 90 PSEs in Kerala.
The statistics also mentioned that Bevco contributed a whopping Rs 9,803 crore to the state coffers, reports New Indian Express.
Kerala, known for love for alcohol and beef, made headlines in 2014 when the government banned the consumption and sale of liquor. However, three years later, the state junked the policy and re-opened bars in three-star and above-classified hotels.
Though the state government did increase the minimum age for drinking from 21 to 23. However, the policy was redrafted after the state made huge losses in liquor revenue.
"Presently in Kerala, only five-star hotels have bar facilities. A change is being made by the government now. We have decided to issue bar licenses to three star and above-classified hotels. Some restaurants will be allowed to serve liquor at their banquet hall after levying fees," Kerala CM Pinarayi Vijayan was quoted as saying by PTI in July 2017.