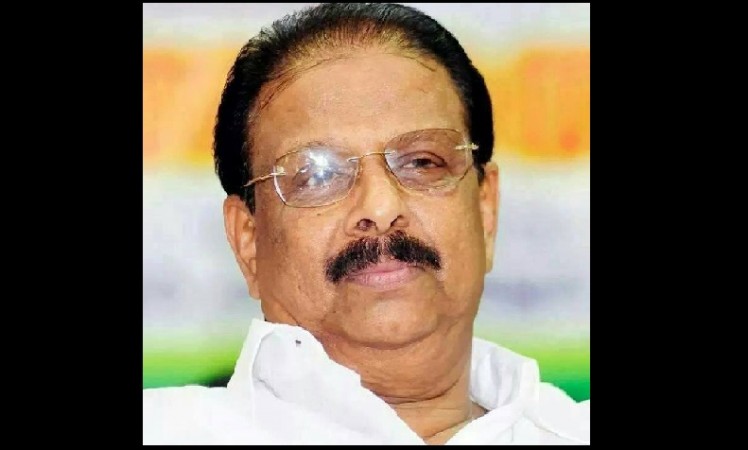 Just days after current Kerala sports minister EP Jayarajan made headlines for calling legendary American boxer Muhammad Ali the pride of Kerala, a former sports minister has become the next victim of social media trolls on Thursday, June 9.
Ex-minister K Sudhakaran's slip of tongue calling late Volleyball player Jimmy George as Olympian Anju Bobby George's husband has become the hot topic of discussion for social media users. "Who doesn't know Anju? Not just Anju, her husband Jimmy George and family, have dedicated their life for sports. Jayarajan's reaction to Anju, insulting their family is a topic that the government should discuss [translated]," Sudhakaran told media on Thursday.
Latest: K Sudhakaran reacts to trolls [VIDEO]
Anju Bobby George says Kerala sports minister threatened her; EP Jayarajan denies [VIDEOS]
Also check: EP Jayarajan trolls | EP Jayarajan's response about Muhammad Ali faux pas
It has to be noted that Sudhakaran, who served as minister for forests and sports in the AK Antony government for three years, made this misleading statement about Anju's husband while speaking to the media against Jayarajan, for him allegedly harassing the athlete and for being the wrong sports minister of the state who has no knowledge about sports.
Anju is married to Robert Bobby George, a former triple jump champion, who is also her coach. He is the younger brother of greatest volleyball player Jimmy, who died at the age of 32, in an accident in Italy.
Anju, who serves as the president of Kerala Sports Council, recently submitted a complaint to Kerala Chief Minister Pinarayi Vijayan alleging that Jayarajan and other members of the Kerala Sports Council had harassed her. She also stated that Jayarajan had threatened her during their first meeting.
Watch the video here:
Check social media responses and troll messages here:
Murugan Krishnan
The names 'Sudhakaran' and Jayaraajan' will be shunned by future Parents
All of them slipping and falling on their tongues...
Nothing to mention about Jayaraajan...enough trolled and still enjoying it../
Anand Krishnan
Trollers.,please note.. Next candidate on stage.. ‪#‎Ksudhakaran‬
-
-