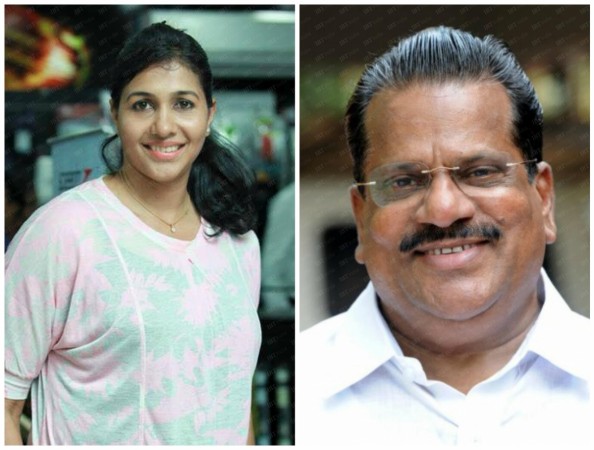 Olympian Anju Bobby George, who serves as the president of the Kerala Sports Council, has allegedly accused the sports minister of the state, EP Jayarajan, for insulting her of being corrupt. Following this, the athlete met Kerala Chief Minister Pinarayi Vijayan stating that Jayarajan had even threatened her.
She alleged that the minister accused her as the supporter of the UDF and reminded of the consequences she has to face as the LDF has come to power in the state. Calling all the members of the council corrupt, the minister even reportedly pointed that Anju, who works with the Customs department in Bengaluru, always travel from the city to Kerala by air in order to attend council meetings using the government fund.
"We are not acting for any political party. Sports is our party. I am not a member of Congress, Communist (Party) or BJP. We thought he will ask us about the status of sports in Kerala. In the first meeting itself, the minister said 'you all are elected members by the previous ministry. So you all are other party members. All transfers and appointments you are doing are illegal'," the star athlete told PTI.
Anju has alleged that Jayarajan had also criticised Indian Hockey captain P R Sreejesh and Kerala Cricket Association President T C Mathew. "The minister said that all of us are involved in corruption. We are doing our duty. If the government is not ready to accept that, they can ask us to leave. But instead, calling all of us as corrupt was not acceptable," she said, reported the Times of India.
However, Jayarajan has denied the allegations levelled against him by the athlete and said that they had parted after an amicable meeting on June 7. The Kerala chief minister came in support of the minister and said that the allegations made by the athlete are false, and how can it be misbehaving when a minister enquires about her travel claims as sports council member.
A few days ago, the sports minister hit the headlines for calling legendary American boxer as the pride of Kerala who had won many medals for the state. Also read: Ex-sports minister K Sudhakaran's faux pas: Calls late Jimmy George as Anju Bobby's husband.