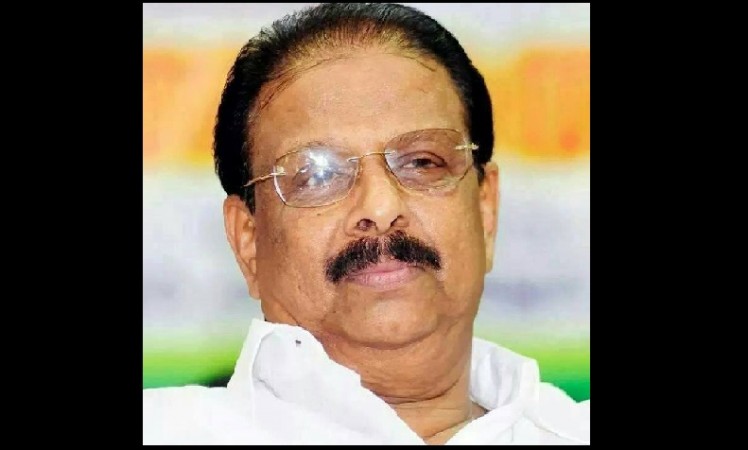 After getting trolled for an allegedly misleading statement on Olympian Anju Bobby George's family, former Kerala sports minister K Sudhakaran has come forward giving an explanation on the video that is doing the rounds on social media since Thursday, June 9.
"A news has been spreading on social media with a video stating that I said Jimmy George is athlete Anju Bobby George's husband. What is the truth behind it? I personally know Anju and her family for many years. I know each member of her family. Bobby's father Adv. George was an active supporter of the party. The couple, George and Mary, has 10 children. Bobby is the ninth son and Jimmy is the second one. Since I know each one of them, I am sure I have not made any wrong statement, but my words were twisted by the media, when I was trying to show the dedication of the family towards the sports field of the state [translated]," Sudhakaran is heard saying in the video.
"When I said Anju, her husband, Jimmy George and Jimmy's family, I might have missed a full stop or the word brother in front of Jimmy, but it is not because I was not aware of the facts. You can ask Anju or any others in that family about my relationship with them. I wasn't reacting to something that I have no idea about and it cannot be compared to the ignorance of EP Jayarajan. I still don't understand why people are criticising me based on the video. I request the authorities of Asianet news channel to correct the mistake [translated]," the former minister added.
The video, posted on the Facebook page of the former minister, has also gone viral and it has been viewed by more than 90,000 times on social media. For the uninitiated, just days after Jayarajan made headlines for calling legendary American boxer Muhammad Ali the pride of Kerala, Sudhakaran also became the victim of social media trolls on Thursday, while he was reacting to the allegations made by Anju against the current sports minister Jayarajan.
In a video that went viral on social media, Sudhakaran was said to be calling late Volleyball player Jimmy George Anju's husband and netizens were quick to attack the former sports minister for making such a "blunder." Read more: Kerala ex-sports minister K Sudhakaran gets trolled
Watch the video here: