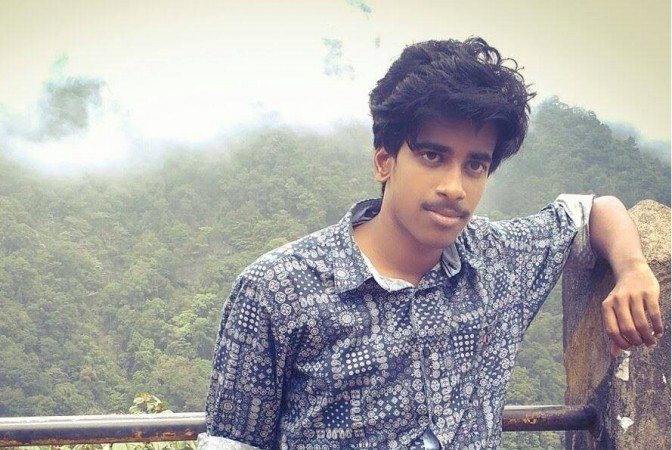 The family and friends of Jishnu Pranoy, an 18-year-old engineering student who allegedly hanged himself in a bathroom of his college hostel in Thrissur in Kerala on Friday (January 6), have accused the instititute's authorities of harassing him over charges of cheating in examination.
Also read: Cry for justice for Jishnu resonates across the state; 'concentration camps' in the colleges slammed
The media also faced the flak from the netizens for not naming the engineering college where the tragedy occurred. All but one news channel Kairali People mentioned Nehru College of Engineering and Research Centre in Pampady, Thrissur, as a "well-known college" which left the social media users livid and they accused them of shielding the institute. They, at the same time, praised Kairali People for naming it.
Many memes also surfaced against the college on the Internet alleging that the authorities had threatened to debar Jishnu after he was apparently caught copying from another student during an examination held the same day he died.
The hashtag #JusticeForJishnu trended on the social media asking the authorities to take action in the case. But the authorities refuted the charges of harassing Jishnu and said that they had told him the implications of using unfair means.
"He himself crossed out his answer sheets and gave us in writing that he was doing so because he copied," Dr AS Vardharajan, principal of the college, told NDTV.
A few netizens also faced criticism for posting memes making fun of the incident.
Meanwhile, police registered a case of unnatural death and began a probe into the case.
Check out the memes against Malayalam news channels and Nehru College here:
Thilakan: Did you report the recent news of a student's suicide?
Popular medias: A student of a well-known college committed suicide.
Thilakan: Ba ba ba... Listen to what Kairali is saying
Kairali channel: After being harrassed by the teachers of Nehru Engineering College in Pampady, a student has committed suicide.
Alencier Ley as other channels: Popular
Soubin Shahir as Kairali: Nehru College
Alencier: Popular college
Soubin: Pampady Nehru College
Salim Kumar: Are you going to kill your son?
Dileep: No, I am going to admit him at Pampady Nehru College.
Salim Kumar: That's exactly why I asked if you are going to kill your son.
Captain Raju: My son got admission in an engineering college.
Jayaram: Really? which college?
Capytain Raju: Pampady Nehru College
Jayaram and Premkumar: Ayyo!!
Mukesh (Nehru College managament) to Nehru: What's this?
Nehru: This is my plea to remove my name from the college's name.
Advertisement of a well-known college
Ashokan: Lab with modern facilties
Siddique: Best teachers and 100 per cent placement
Jagadeesh: Not just that, a torture room for students.