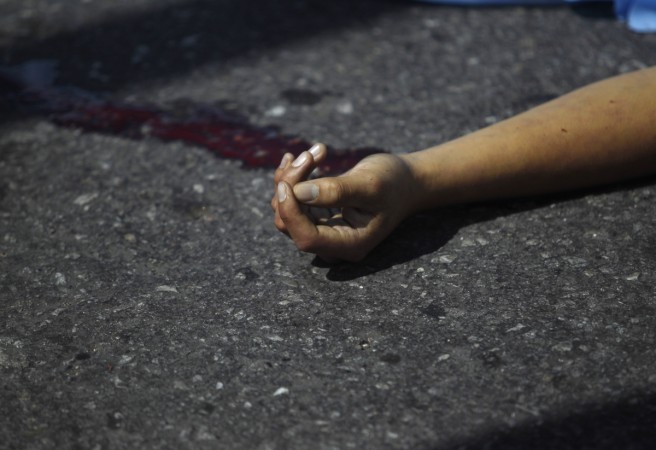 A 32-year-old activist belonging to the Bhartiya Janata Party (BJP) was hacked to death by unidentified assailants in the Pinarayi town of Kerala's Kannur district around 10:30 am on Wednesday.
The attack comes two days after a worker from the Communist Party of India (Marxist) was killed in the same place.
Remith, the deceased activist who was attacked near a petrol pump in Pinarayi, sustained severe injuries on his neck and head following which he was rushed to the General Hospital in Thalassery. He was declared dead by the hospital, according to local media reports.
The BJP has accused CPI(M) of carrying out the attack and has also called for a 12-hour shutdown from 6 am to 6 pm on Thursday.
"(It is) very unfortunate report from Kannur that a BJP activist was killed by CPM terrorist. We strongly protest this. Chief Minister Pinarayi Vijayan acts as if he's a 'gunda' leader," Kerala BJP spokesperson Mulluvilakathu Sreevilas Kumar told ANI.
BJP President Amit Shah said that there was "political vendetta by the Left" behind the murder in Vijayan's constituency. However, CPI (M) general secretary rejected all the charges by the BJP and said that the RSS was creating tension in the district.
Civil service exams as well as college exams in Kerala have been postponed due to the strike called by the BJP over the murder of their activist, NDTV reported.
A 52-year-old CPI(M) worker was hacked to death in Kannur on Monday by unidentified attackers.
Four to five men attacked Mohanan, the deceased worker who was the party's Paduvilayi local committee member, in his shop located in a busy market area. The police suspect it to be a political murder. Ashokan, another CPI(M) worker, was also wounded.
The party had accused the BJP of carrying out the murder.