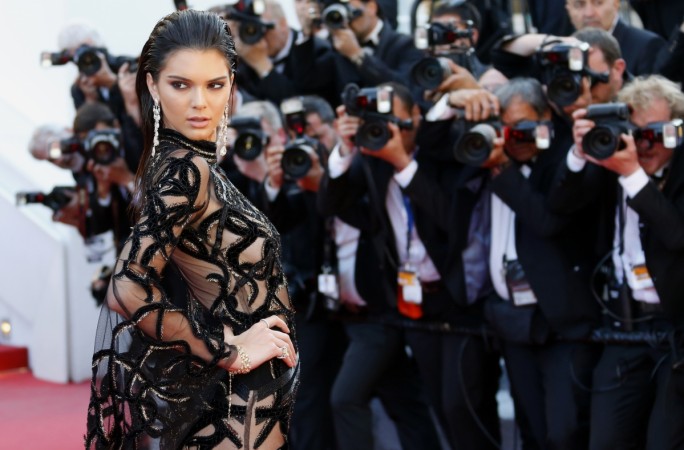 A Kardashian-Jenner clan's birthday isn't complete without a grand surprise gift. And that's what happened at Kendall's 21st birthday party. The supermodel received a Rolls-Royce from mother Kris and was reportedly "delighted" to see her new ride.
Kendall, who rang in her birthday with two parties on Wednesday night, finally laid eyes on the present when she was at the second venue, Delilah, a 1920s retro-themed restaurant in West Hollywood.
The 250,000 worth car was gifted with an orange bow and Kendall's sister, Khloe, snapchatted the supermodel's shock, happiness and excitement.
According to reports, the 21-year-old didn't know who gifted the car and is rumoured to have made several guesses before she finally learnt that it was from the momager.
But a Rolls-Royce wasn't the only gift that Kendall received. Kim and Kanye West gifted her a card and jewellery as well.
Perhaps the only thing that outshone her new car was Kendall's fashion choices for the evening. The model was spotted wearing a black low cut catsuit at Catch LA, a trendy seafood restaurant in Hollywood. She was later seen wearing a custom made LaBourjoisie dress, made of Swarovski crystals and silver mesh.
The Keeping up with the Kardashians star celebrated her birthday with her first legal drink in the US. Apparently 21 bottles of Perrier-Jouët Belle Epoque Champagne were opened and she received two birthday cakes, one of which featured a throwback photo of hers in a purple tutu.
"It was a really fun party atmosphere. Everyone was happy to celebrate Kendall...Kim was in good spirits. Nothing took away from the happy vibe despite Kim's recent trauma," a source told People.
Kendall's party at Delilah was attended by a close group of family and friends. Momager Kris and her boyfriend Corey Gamble; Kylie and Tyga; Kim and Kanye; Kourtney and Scott Disick were seen at the party.
The supermodel's bash was also attended by other A-listers, including Cara Delevingne, Hailey Baldwin, Jaden Smith, Harry Styles, Jordan Clarkson, Travis Scott, Chris Brown, Cindy Crawford, Kaia Gerber, Melanie Griffith, Kate Mara, Gabrielle Union, and Fetty Wap.