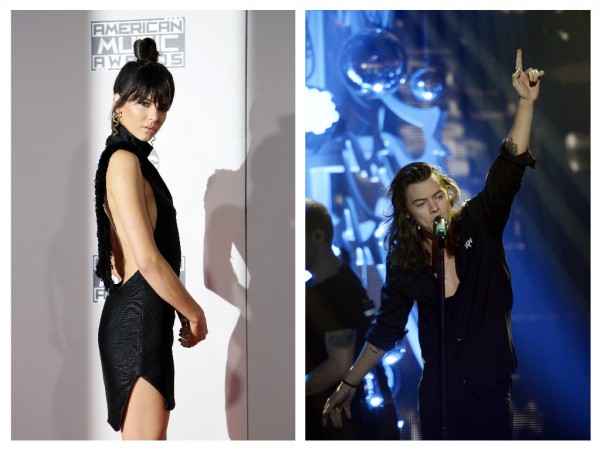 Grapevine was abuzz with the reports of Harry Styles and Kendall rekindling their romance. The former couple were spotted on a dinner date on Sept. 1, in Los Angeles, which fuelled speculations that the two are back together.
A source told People that Jenner was "beaming all night" when she went out on a dinner date with Styles. The entertainment portal further reported that they are spending time with each other.
"They are trying to spend time together again after cutting off their relationship for a bit. They're rekindling their old romance and Kendall's so excited and happy about it. She's always cared about Harry," the source said.
However, another report added a twist to the story when a source revealed that Styles and Jenner are not reuniting. The source told HollywoodLife.com that Styles is single and he was just hanging out with Jenner.
"Harry and Kendall have a bond and a friendship with each other that is very tight," the source told HollywoodLife.com. "However, their recent hangouts have not made a relationship between the two become a reality."
"Harry is single, and he wants people to be aware of that," the source added. "If anything is meant to happen with Kendall, it hasn't happened yet."
While the rumours continue to do the rounds, we will wait for an official announcement about Styles and Jenner's relationship.
Jenner and Styles were first linked in January 2014. Jenner and Styles' romance was later confirmed by Khole Kardashian. Khole in an interview told Entertainment Tonight that they are dating.