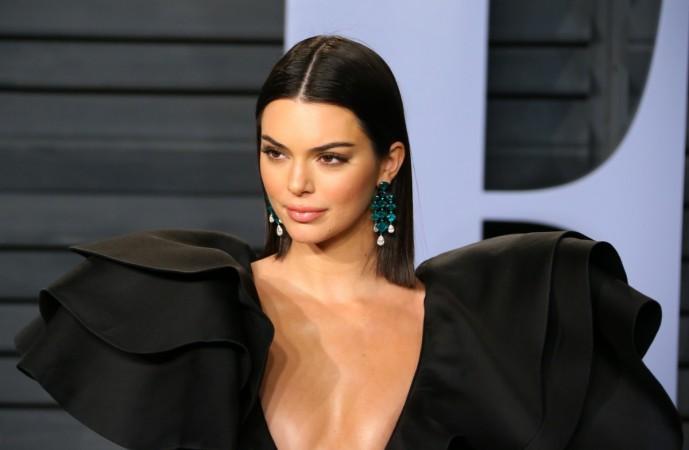 If you are not living under a rock, you must have heard the netizens talking about Kendall Jenner's sexuality for a long time. The netizens around the world believe that the 22-year-old is a closeted gay. It all started with a rumor of her relationship with Lauren Perez, as claimed by the website babe.net.
While many called her falling out with model pal Cara Delevingne as a romantic breakup, the Keeping Up with the Kardashians star has recently opened up about her sexuality, relationship, and controversy in a candid interview with Vogue magazine.
Rubbishing all the rumors, the model said, "I don't think I have a bisexual or gay bone in my body, but I don't know! Who knows?! I'm all down for experience—not against it whatsoever—but I've never been there before."
After pondering for a moment, Kendall further added, "Also, I know I have kind of a . . . male energy? But I don't want to say that wrong because I'm not transgender or anything. But I have a tough energy."
She also told Vogue, "I move differently. But to answer your question: I'm not gay. I have literally nothing to hide. I would never hide something like that."
Perhaps Kendall Jenner's tomboyish nature, her love for vintage cars, preference for donning jeans, hoodie, and sneakers any day over a dress, makes the rumor more plausible.
Lately, the KUTWK star has been rumored to be romantically involved with American basketball player Blake Griffin which she refused to confirm during the Vogue interview. Asked about her current relationship status, the Kar-Jenner sister said, "I like my private life. I'm happy. He's very nice. I have someone being very nice to me."