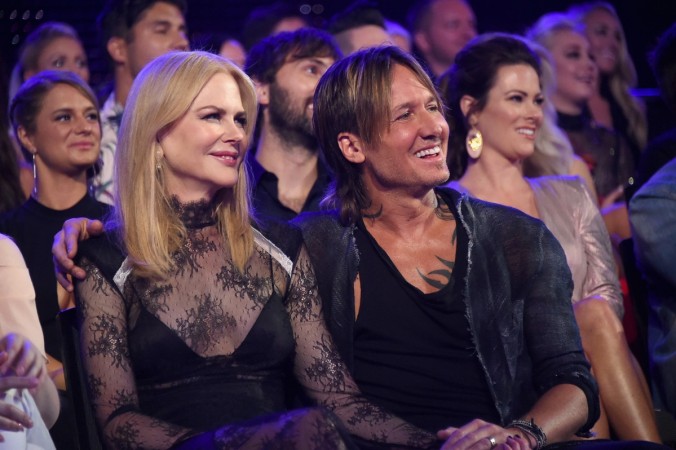 Keith Urban is reportedly upset over Russell Crowe's comments on Nicole Kidman in a recent interview, according to the buzz on social media. The country singer is apparently unhappy that the 54-year-old passed flirty comments on his wife.
During an interview with Marie Claire, Crowe, who co-stars with Kidman in the upcoming film, Boy Erased, praised her charming personality. In the movie, the two play a married couple.
"I waited a long time to be married to Nicole," Crowe joked.
"We didn't talk until a jam-packed house party in Darlinghurst. She was 19, maybe," he recalled. "I say we talked, but I actually don't think I got more than a word or two out. She's kind of held me spellbound ever since."
Australia's Woman's Day magazine went on to claim that Urban is furious because Crowe appears to be relishing the opportunity to work with his longtime crush. The source is reported to have said: "Keith is feeling uneasy about seeing another man drooling over his wife. He's a mellow, patient guy and he's happy for Nic and Russell to be friends, but some of the comments Russell's been making have been way over the top."
"In Keith's mind there's a line that can be crossed and he'd appreciate it if Russell toned things down a notch or two," the insider added.
The source added that Urban's "got a protective streak and wants him to cool it with the public declarations of love."
However, Urban's spokesperson told Gossip Cop that the story is "total nonsense".
Kidman and Urban first began dating in 2005 and got married in June 2006. The couple is parents to two daughters -- Sunday Rose and Faith Margaret.
Kidman had previously gushed about her marriage to Urban. The Academy Award-winning star revealed how their relationship has been such a success. She told People: "Just love. Just love each other, lavish each other with love. Also we just happen to like each other too. That works."
In 2015, Kidman talked about their fairytale romance to Vogue Australia. She said: "It's unbelievable that we found each other and at that stage in our lives were able to connect in that way and be that open to what the future was going to be."
"But we really commit to each other and give to the relationship; our priority is to be together. I don't ever take it for granted."
She added: "What I have now - the life I have with Keith and with my whole family - it doesn't just tumble into your lap; it's from setting my sights on it and saying: 'I so don't want to be alone, I don't want to walk this alone,' and I found that."