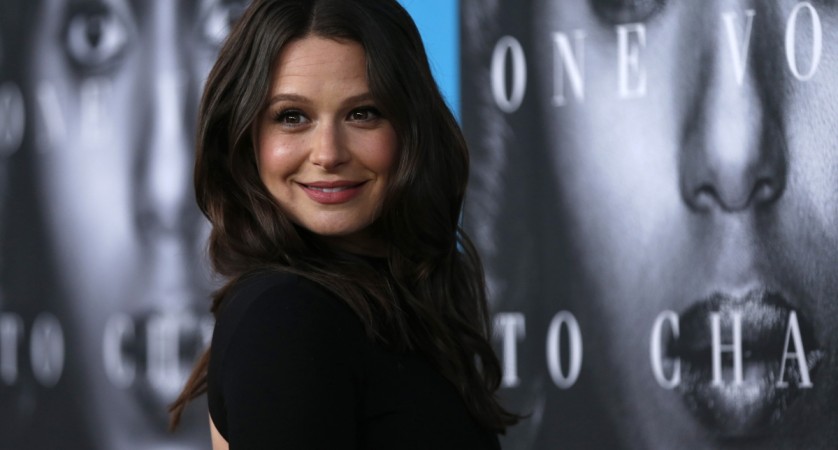 Here is a good news for Katie Lowes fans. Lowes, who is known for her role as Quinn Perkins in the ABC political drama series Scandal, announced that she is expecting her first baby with husband Adam Shapiro. Lowes revealed to the world about her pregnancy on Thursday's episode of Jimmy Kimmel Live.
"It's a boy!" Lowes told host Jimmy Kimmel. "We have zero names," Lowes said and further joked that her husband wants to name their son after NBA superstar Lebron James.
Also Read: Kerry Washington-starrer Scandal to end after Season 7; fans believe that's a season too long
During the episode, she also revealed that it was Shonda Rhimes, Scandal creator, who got to know about her pregnancy news first.
"I told her five minutes from being pregnant, she already knew, she's a genius," Lowes said, adding, "She knows the minute I got pregnant. Rhimes could've guessed it was either a really good weekend eating pizza and beer or I was pregnant."
Lowes married Shapiro, who is known for Steve Jobs, in 2012.
Meanwhile, casts of Scandal are familiar with co-stars getting pregnant while shooting for the show. Last year, Kerry Washington shot five episodes before giving birth to her baby in October.
In January, Washington opened up about hiding her baby bump on Scandal. "You could play a really fun game for the first five episodes of finding the bump," she told Good Morning America host.
She revealed that she used costumes and props to hide her baby bump. "Behind flowers, behind Prada purses. Behind big coats and capes," she said.
Well, it looks like Lowes can take some tips from Washington on how to hide the baby bump while shooting for the show.