What's common between Kate Middleton, Queen Elizabeth and Camilla Parker? Well, we all know that they belong to the world's powerful monarch. But these ladies have a secret sweet-tooth connection too. All of them are great chocolate lovers.
Camilla's love for sweets was revealed by Prince Charles during an engagement in Wales this week. The Duke of Cornwall was visiting the Natural Weigh shop at Crickhowell town. When the shop owner offered chocolates to the future king politely recursed and chose cannellini beans instead. He also cheekily said, "It's my darling wife who likes chocolate." Camilla is said to be a great chocoholic but it's not just the Duchess—Queen Elizabeth II's name too tops the list.
Though the Queen is not a great foodie, her love for chocolates is well-known among the royal watchers. Darren McGrady, chef at Buckingham Palace for 11 years, has earlier revealed to Hello that the Majesty is a true chocolate lover. "She is absolutely a chocoholic. Anything we put on the menu that had chocolate on, she would choose, especially chocolate perfection pie," he was quoted.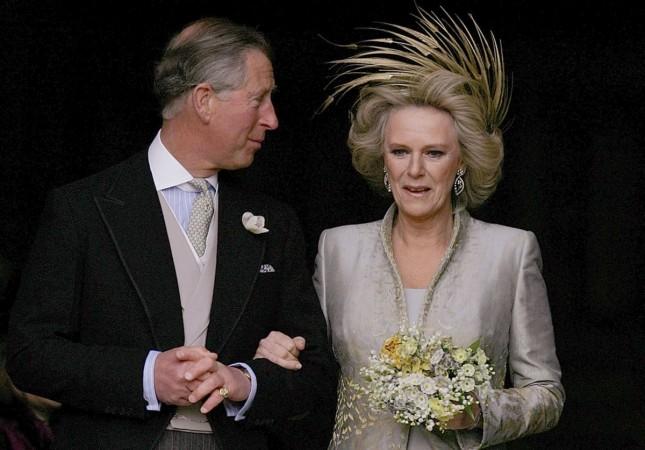 Well, the list doesn't end there! Queen's granddaughter-in-law Kate Middleton is a chocoholic too. Kate's craving for sweet and chocolates have hit the headlines a plenty times. Although the Duchess of Cambridge is a great lover of chocolate, she often avoids it considering her slim figure. And, she has a sugar craving, instead of a chocolate bar, she prefers 'a puree of berries and almond milk.'
Though Kate prefers to avoid chocolates considering her diet routine, cocoa plays a vital role in her daily skincare regime. Guess what's the secret behind her glowing skin? Chocolate spread, avocado and a whole load of sugar!
So with these three royal ladies joining the list of chocolate lovers, how about their newest member Meghan Markle? Well, from the list of her favourite foods, it doesn't look like Meghan has a love for sweets. Rather, the former actress prefers a tall glass of wine accompanied by eggs and roast chicken.