The recent violence involving stone pelters and the CRPF personnel at Nowhatta has rattled the Kashmir Valley. This also prompted a young man to question the Hurriyat leadership of double-standards at the house of Kaiser Ahmed, the 22-year-old man, who was mowed down by CRPF vehicle in Srinagar on June 1.
The Kashmiri youth, who is said to be Ahmed's family member, questioned Syed Ali Shah Geelani for praising Shabhir Shah's daughter Sama Shabir.
He exposed the double standards of the Hurriyat leaders and said that Geelani termed DPS student Sama Shabir as a role model and yet does not want to send Kashmiri children to Christian schools.
"Why did Geelani tell us not to send our children to Christian School? Even I was ready to die for Geelani Sahab. He used to say that don't send your schools to Christian Missionary schools. This is Geelani Sahab's statement."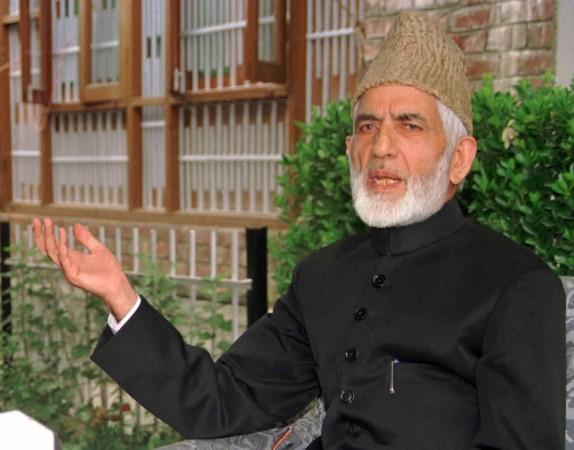 While speaking on Ahmed's death and funeral, he questioned the leadership over the body being kept on display in Srinagar.
The teary-eyed youth said: "Our Prophet never lets any funeral wait. Those who don't even know what is Shahadat, they will continue this so-called fight. The person who should be buried after his death, his body has been kept on the streets to fuel passions. Is this your fight?"
Watch the video here:
Who was Kaiser Ahmed?
Kaiser Ahmed, 22, died after a Central Reserve Police Force (CRPF) vehicle ran over him at Nowhatta in Srinagar on June 1. Ahmed succumbed to his injuries at Sher-e-Kashmir Institute of Medical Sciences (SKIMS) the following day.
His funeral triggered a fresh wave of agitation in the area following which police resorted to teargas and lathi-charge to control the situation.