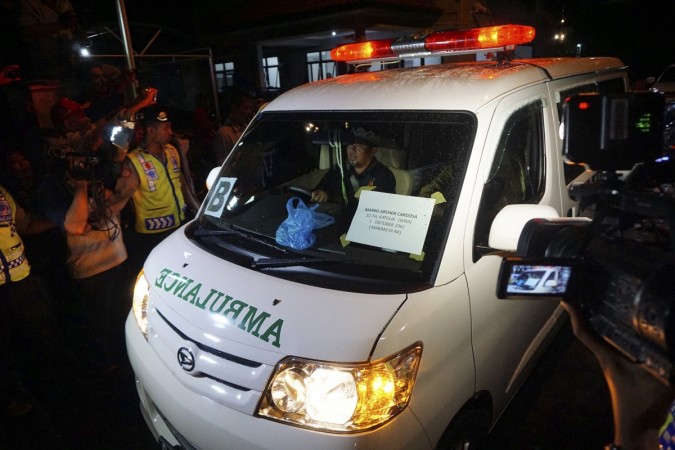 At a time when the number of injured people across various government and private hospitals of Kashmir is mounting, the valley is unable to cater to the needs of patients.
There are only three critical care ambulances (CCAs) with provisions of basic life support run by the state health department. The Peoples Democratic Party and Bharatiya Janata Party coalition government has not delivered on its promise of providing 25 critical care ambulances so far.
The lacunae in the emergency healthcare system of the state were severely exposed during the 2010 summer unrest and during September 2014 floods.
The lack of CCAs that provide advanced life support to the patients could also possibly be a reason of the rising death toll in the valley under prevailing violence.
The CCAs are usually equipped with oxygen breathing circuit, suction kit, spinal collars, spine board, medical kits, drugs, glucometer, wheelchair and stretcher. Trained doctors and paramedics accompany such mobile facilities updating the concerned hospital about the vital information of the patient.
According to the experts, the provision of adequate treatment during the "golden hour" can potentially save a patient's life.
Besides CCAs, the hospitals in the valley are also running short on staffers especially doctors. Qaiser Ahmad, principal, Government Medical College(GMC), Srinagar, reportedly said on Sunday that in the wake of the current situation, the leaves of the doctors working across various government hospitals in the region have been cancelled in order to cater to a huge rush of patients. He also said that a medical emergency has been declared in all the hospitals of the state.
Twenty one people have been killed and more than 200 injured after protests broke out in various parts of the valley over the killing of Hizbul Mujahideen commander Burhan Wani.
On Sunday, several ambulances ferrying patients were attacked. Since transport is off the roads, the hospitals have arranged for transport to ensure that the staffers report to their workplaces on time.
The State Health Department also set up a control room in Barzulla, Srinagar, and has issued helpline numbers for emergency cases.
Meanwhile sources told International Business Times India that the hospitals are facing shortage of drugs such as Ringer's lactate used for emergency blood transfusion purposes and various other antibiotics.
Helpline numbers for medical emergencies in South Kashmir:
Helpline number for District Pulwama: Majid Mirab: 01932222170; Reyaz Ahmad and Assadullah on 01933241530 or 01933241205