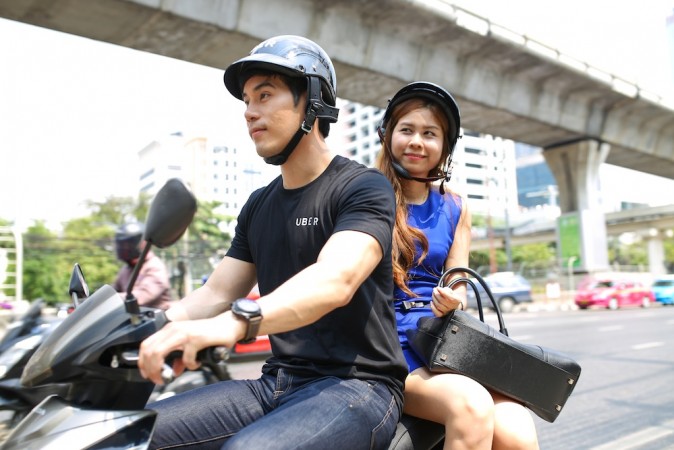 The Karnataka government is revising its decision to put a stop to bike-taxis in Bengaluru after popular cab aggregators Uber and Ola launched their services last month. The resistance from the state government resulted in hundreds of impounded vehicles. But it appears the bike-taxis will be legally operated under new rules from the Road Transport Authority (RTA).
According to the Business-Standard, state officials said that a draft policy for public consultation will be issued in the coming weeks. The cab aggregators offering bike taxis will need to submit their applications for review under the new RTA policies and get necessary permissions before beginning the operations.
"Since there is public demand, we thought we will frame the rules first. Let them submit their applications and get the necessary permissions from the RTA (Road Transport Authority); we will come out with the rules in the meantime. When they are ready, we will also be," the Business Standard quoted Karnataka transport commissioner Ramegowda as saying.
Bike taxis offer affordable and convenient way of commuting around the traffic-struck city. Other than Uber and Ola, bike taxi services are offered by Rapido and Hey Bob in Bengaluru. Ola charges Rs. 2 per kilometer and Re. 1 per minute of trip with a minimum fare of Rs. 30 for a bike taxi ride. UberMOTO offers the same service at a base fare of Rs 15 and Rs. 3 per kilometer and Re. 1 per minute of the ride time.
The RTA is currently framing the new guidelines for bike-taxis and a draft will gather views from the public and the service providers. Meanwhile, bike-taxis are gaining popularity in New Delhi as the second phase of "odd-even" car rule kicks in on April 15 and runs through April 30.
OneRyder launched its service in the capital on April 5 and another company called Promto launched battery-operated bikes with built-in GPS as bike taxis. With a small fleet of 20 green bikes, Promto's promoter said the company is doing 150-200 rides on a daily basis, IBN Live reported.
Cab aggregators had their share of legal troubles with the Karnataka government. Recently, the state imposed new rules capping fares, which affects the surge pricing strategy from companies like Uber and Ola. Uber has submitted its objections with the state's transport department and hopes the ban on surge pricing would be lifted. Ola hasn't made any move yet.