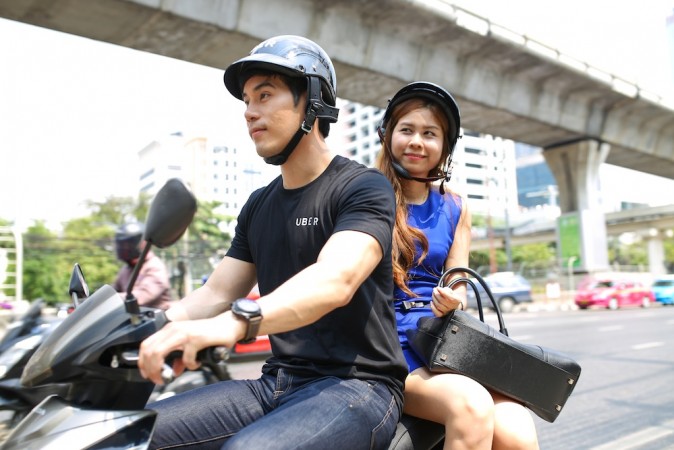 Much before commuters got the whiff of Uber and Ola bike taxi services, Karnataka's transport authority declared them illegal, alleging that they lack the license and permission necessary for such operations. The Regional Transport Authority (RTA) on Saturday also urged people not to avail the bike taxi services as they would not be insured while using the service.
According to a Times of India report on Saturday, the Karnataka transport department has threatened to take action against Uber and Ola, which started their test pilots "uberMOTO" and "Bike Taxis" in Bengaluru earlier in the week. The RTA officials have also started seizing vehicles involved in such operations, a report from the Deccan Herald said.
"The regional transport authority has not given any permits to Uber and Ola to operate bike taxis. Therefore, the bike taxis are illegal. If anyone uses the bike taxi service offered by them and meets with an accident, they are not liable for any kind of insurance. Therefore, the department urges the general public not to use these bike services," the TOI quoted a release from the transport department.
In order for bikes to be operated as taxis, they must be converted into transport vehicles with a yellow board and require a separate license and permit. But Uber and Ola launched their bike-taxi services and set up their own pricing.
Ola bike taxis charge Rs two per km and Re one per minute of trip time with a minimum fare of Rs 30. Uber, on the other hand, charges Rs 15 as the base price and Rs three per km and Re one per minute of the ride time. While the new services offer a quick solution for commuters to travel from one place to another in the traffic-struck city of Bengaluru, the transport department's restrictions are set to affect the smooth functioning of uberMOTO and Ola Bike Taxis.
According to a PTI report, around 500 people had already signed up on Ola's bike taxi platform, while Uber did not share its statistics about uberMOTO. International Business Times, India has reached out to Uber for a comment, but so far hasn't received a response.