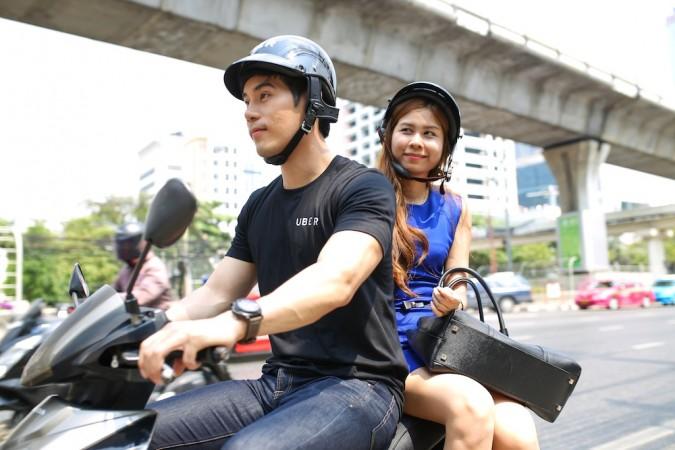 Global cab aggregating major Uber launched its motorbike ride services — uberMOTO — in select parts of Bangalore Thursday. This comes just a day after Uber's competitor Ola said it launched its bike taxi service in the region.
Your #uberMOTO has arrived! Get a faster and more affordable ride at the tap of a button! https://t.co/G2vq5J0I1D pic.twitter.com/OeYhARJ0u2

— Uber Bangalore (@Uber_BLR) March 3, 2016
"Uber has always been at the forefront of innovation across the world. We are very excited to pilot uberMOTO in Bangalore — pairing our on-demand technology platform with motorbikes, the predominant mode of transport in India. Enabling transportation at the push of a button, uberMOTO will offer another affordable mobility option that will help people save time and money while helping cut congestion in our cities over time," Amit Jain, president of Uber India, said in a statement.
Meanwhile, Ola said its bike taxi service will be provided across Bangalore and not just in select pockets.
#Bangalore get ready to vroom to your destination with #OlaBike at Rs2/km! All details here: https://t.co/ihERiwZKTz pic.twitter.com/FUmFxxNXEQ

— Ola (@Olacabs) March 3, 2016
"While the pilot can be a longer one, the initial plan is to have the pilot drive for two to four weeks," Anand Subramanian, senior director of marketing communications at Ola, told International Business Times, India.
"We are excited to launch the pilot of Bike Taxis in Bangalore. This will help users get to where they want to be within minutes, especially in traffic prone cities like ours. With Bike Taxis, we are enabling safe pillion rides for our users with trained two wheeler drivers at competitive fares," Pranay Jivrajka, chief operating officer at Ola, said in a statement.
"We expect significant demand in the pilot phase and we will continue to scale this service up in the coming weeks to cover more areas in the city and serve more users. We believe this will be a major step towards enabling mobility for a billion Indians in the time to come."
Uber said its uberMOTO option on the app goes live on March 3 and will be similar to its other services — uberGO, uberX and uberBLACK — available on the platform. Ola said its Bike Taxis were available for booking from Wednesday.
Uber said the minimum fare on this platform will be Rs.15, with an additional fare of Rs. 3 per kilometre and Re. 1 per minute. On the other hand, Ola's service is priced at Rs. 30, with an additional fare of Rs. 2 per kilometre and Re. 1 per minute. The bike rider will provide a helmet to the pillion rider.
Uber said people who own motorbikes or scooters can become drivers on the platform.
The company said its standard product safety features, which include GPS tracking, two-way feedback and the ability to share trip details with family and friends, will be available for uberMOTO as well. Customers will have the option of paying by cash, credit card, debit card, mobile wallet or Airtel money.
On driver payments, Uber said it takes a 20 percent commission for providing its technology to match riders with drivers. Ola refused to share information on driver payments.
Both Ola and Uber refused to divulge details on the cities their bike taxi service will set foot in next.
Uber's motorbike services entered India days after it was launched in Bangkok.
No truth to the rumor at all that we sabotaged @BTS_Skytrain to guarantee success for #UberMoto launch. (But we did.)

— Uber Bangkok (@Uber_Bangkok) February 24, 2016