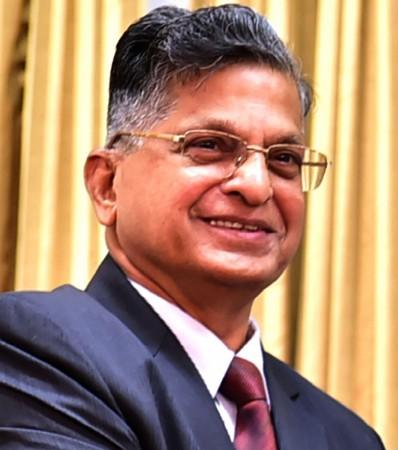 Karnataka Lokayukta Justice Vishwanath Shetty was stabbed inside his office in Bengaluru on Wednesday, March 7, while he was hearing a case.
The incident took place in the Lokayukta office when Shetty exposed a major loophole in the case he was hearing. The accused, identified as Tejas Sharma, was overpowered and was nabbed by the police.
In a daring day light attack, Karnataka Lokayukta Justice Vishwanath Shetty was stabbed by a youth in his chamber in Bengaluru today. The youth was arrested. Vishwanath Shetty admitted in a private hospital. CM Siddaramaiah visits the hospital.

— AIR News Bangalore (@airnews_bang) March 7, 2018
Sharma's name was traced from the entry he had made in the register when he entered the Lokayukta office, Times of India reported. He is a contractor by profession, Home Minister Ramalinga Reddy told reporters.
The incident has raised major concerns over the security in the Lokayukta office and a probe is under way. It has been reported that the metal detectors at the entrance of the Lokayukta were dysfunctional, which could have possibly made it easier for Sharma to carry a knife inside the building.
"One person attempted to murder the judge.He hit him 3 times with his knife.The judge fell on the floor. So you can see what kind of security Siddaramaiah govt has provided us. Situation is very bad," an eyewitness told ANI.
https://twitter.com/ANI/status/971313803114762240
Shetty was rushed to the Mallya hospital and according to a statement by Home Minister Reddy, he is out of danger now. Karnataka Chief Minister Siddaramaiah has arrived at hospital to meet Shetty.
Karnataka Chief Minister Siddaramaiah at Bengaluru's Mallya Hospital to meet Lokayukta Justice Vishwanath Shetty who was stabbed by a man at his office. pic.twitter.com/5TdZFGH9rr

— ANI (@ANI) March 7, 2018
The police are questioning Sharma on the motive for the attack on Shetty.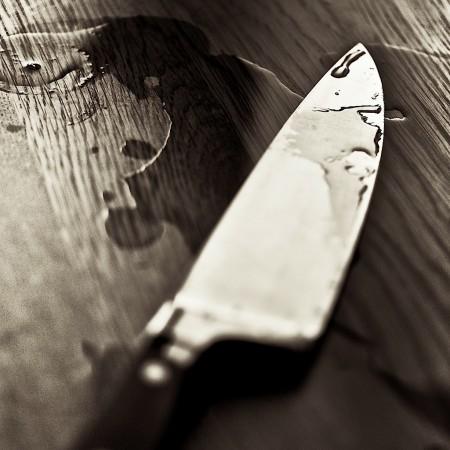 Meanwhile, many have voiced their opinion against the attack on Shetty inside the Lokayukta building. Here are a few reactions
It's a matter of great concern.Congress government has been trying to kill the institution of the Lokayukta and this attack is just one blow.@INCIndia.One person attempted to murder the judge.
Where is the security for justice?
Shameful!
https://t.co/q80ZDQ7iQv

— Jagadish Pattanayak (@drjpattanayak) March 7, 2018
Karnataka's Lokayukta Justice Vishwanath Shetty stabbed in Lokayukta office premises in Bengaluru. He is reportedly in a critical condition. @deepab18 reports.

— Anshu Chhibber (@AnshuChhibber) March 7, 2018
Shocked to learn that Lokayukta Justice Vishwanath Shetty has been stabbed with a knife. I wish Him speedy recovery.

Under #GoondaSidduSarkara nobody is safe as the CONgress Government actively encourages anti-social elements.

— C.T.Ravi (@CTRavi_BJP) March 7, 2018
Karnataka Lok Ayukta Justice Vishwanath Shetty who was stabbed by an unknown miscreant is one of India's finest Judges. He had an open door policy and just about anyone could walk in and expect their grievances to be ventilated through him.

— Brijesh Kalappa (@brijeshkalappa) March 7, 2018
Justice Vishwanath Shetty had an open door policy and the culprit Tejas Sharma had come for a hearing to his office. CM @siddaramaiah is visiting the injured Lokayukta at Mallya hospital now.

— Srivatsa (@srivatsayb) March 7, 2018