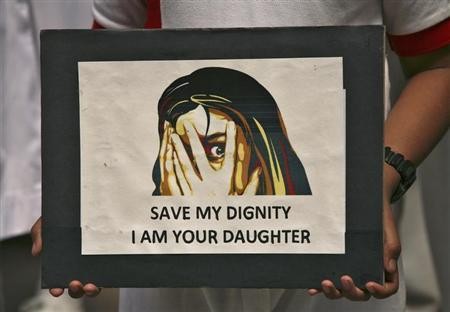 The Karnataka High Court on Friday took serious cognizance to the increasing crimes against women and children in the state, following numerous cases of rapes, especially in Bengaluru. The court has called for a task force to be formed to ensure safety in schools.
The high court rebuked the state government over its inaction on the issue, and has also pulled up schools over safety of children.
"Don't take action only when a case surfaces," the court reportedly told the government, news channels reported.
The court has directed the government to produce an action-taken report by 5 December. It has also asked for the formation of a task force to look into the safety of children.
This rap by the Karnataka High Court comes just days after it had put the onus on the government to ensure that the schools were following safety guidelines.
"No serious effort has been put in by the education department and effort by the state government is not coordinated," Justice Venugopal Gowda had said, as reported by IBNLive.
The Congress-led government in the state has come under fire from the public, media and political parties over its insensitive responses to increasing cases of sexual assault being reported from the state.
Earlier this week, the ghastly gangrape of a 25-year-old mother in front of her family came to light in Bengaluru.
Over the last four months, four cases of rapes of schoolgirls, one as young as three-year-old, drew national outrage and raised serious concerns about the safety of children within the school premises.
In October, a six-year-old girl was raped twice by her teacher inside the school, while a three-year-old girl was allegedly sexually abused in another private school.
In July, the shocking case of gangrape of a six-year-old girl in an upscale school in the city came to light and led to national outrage.
Over the past two months, another sickening case emerged in which a teacher had abused at least seven students for over 40 days.